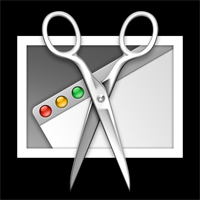 As far back as 1998 when the Digital Millennium Copyright Act (DMCA) took effect, individuals and companies have been fighting to protect their images online and have been known to sue if they believe copyright infringement has taken place. Whether or not there is a real liable risk to the everyday blogger looking to promote their blog using images from other sites in their posts, this is not for me to say. However, I think there is a real fear amongst bloggers and webmaster who would rather err on the side of caution than risk being taken to court. One way of ensuring that you remain on the right side of the law, whilst at the same time providing stimulating images in your blog posts, is to use screen shots/screen grabs instead. FYI – don't think you can just take a screen shot of another image to claim it as your own, this is still copyright infringement.
As the use of screen shots in blog posts continues to increase, a number of software developers have released free tools that offer more functionality than the simple "Prt Scr" button on your keyword, allowing you to produce blog-quality images. Here is a breakdown of 5 popular free screen-grab tools and a suggestion of who they might suit best.
1. Screen Hunter – The Spartan's Choice
File types available to save in:
• .bmp
• .jpeg
• .gif
This tool is very simple and to the point. The interface is nothing special but it's easy to use and functional, making it the ideal option for those who don't like to mess around. It features a useful delayed capture timer and autosave options, which makes it great if you're doing a lot of screen-grabbing for a walkthrough project for example. You get a quite a few more options if you go for the paid version, but some of the other free tools come with these anyway, so save your money.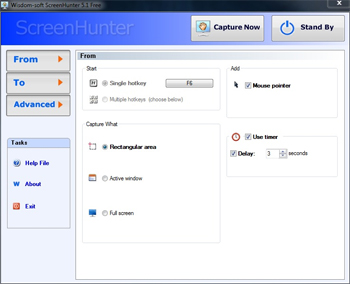 2. !Quick Screen Capture – The Image Editor's Choice
File types available to save in:
• .bmp
• .jpeg
• .gif
This tool comes with the same autosave options as Screen Hunter, but with no delay timer. With this tool you have more capture shape options including ellipse, circle, and even custom polygon shapes. However, the design is very dated and the interface is non-intuitive, making it difficult to use quickly. As most screen-grab jobs want doing quickly and easily, this is a real flaw. On the plus side the tool does incorporate a lot of the MS paint features which enable good image editing options post-capture.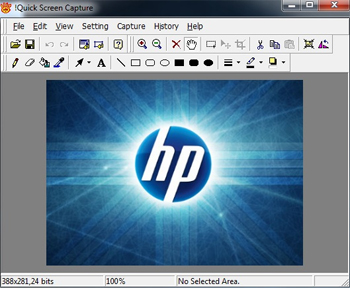 3. Gadwin PrintScreen – The Pragmatist's Choice
File types available to save in:
• .bmp
• .jpeg
• .gif
• .png
• .tif
A really clean and easy to use design makes this tool very appealing. There are loads of image options including a wide selection of hot keys, auto-addition of shadows and date/name stamps to images, ability to send straight to printer or email, and the largest selection of file types to save in. What lets it down however are the limited range of screen grab shapes to choose from and the absence of any post-capture editing tools. This software sits in the taskbar most of the time and only shows its face when you're editing your preferences.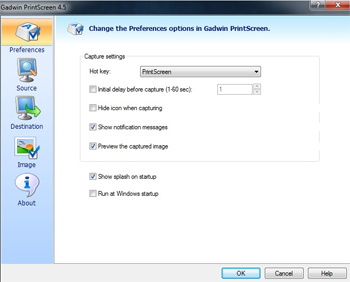 4. Greenshot – The Minimalist's Choice
Available from: File types available to save in:
• .bmp
• .jpeg
• .gif
• .png
Greenshot is a really lightweight screen-grab tool whose operation and preference-editing runs almost entirely from the taskbar. This means you can have it running all the time without noticing it and quickly grab a screen shot when you need it. Although it's small it's also got a lot of options, including image capture quality and direct sending of images to printer or email. You can even add auto-rotation and resizing to fit printer page orientation and paper size. Simple post-capture editing options are available with a good interface.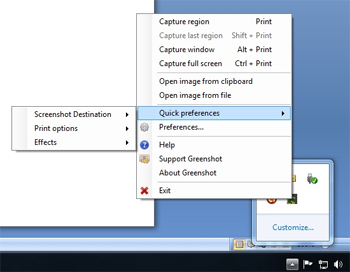 File types available to save in:
• .png
OK, so maybe I got sucked in by the fancy web 2.0 design and cool animations the tool displays when you use it, but there are valid reasons for me picking this as my favorite which I'll get to later. Firstly the negatives:
• It's the heaviest bit of software among the bunch and could slow your computer down if you have underlying performance issues
• You can only save files as .png
• There are only basic post-capture editing options
Despite these flaws, Jing's usability and all round intuitiveness makes it the most comfortable to use out of the lot in my opinion. It comes with a great interactive tutorial video built-in that teaches you in a 'hands-on' way how to get the most from the tool. When not in use Jing's sun sits at the top of your screen out of the way, but you can move it wherever you like really. You can share you screen shots directly via screencast.com which is very useful when trying to explain something over the phone or via email, and you can even capture 5-minute screen view videos in .swf format. What more could you want?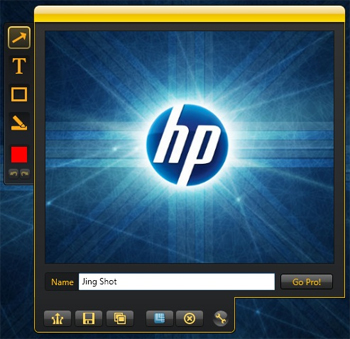 BIO: Duncan is a keen SEO and blogging blogger who runs Extreme Sports Trader, a price comparison and trading site for everything from snowboard gear to flip flops. He is determined to get out in the sun a little more this summer, although living in England the choice may not be his.

After working for FOX News and MTV Networks, Andrew G. Rosen founded Jobacle.com, a career advice and employment news blog. He is also the author of The Exit Guide: How to Leave a Job the Right Way.