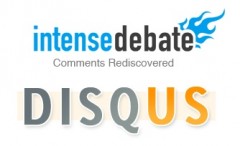 When it comes to blogging, one decision that many users have to face is whether they should outsource their comments to a third party client or stick with using their de facto commenting system instead.
Bloggers who decide to choose a third party client often have to test out numerous services (both good and bad) before settling upon a quality client that compliments their site.
Although everyone's choice will vary depending upon the platform that they are using, here are a few basic tips you should consider before installing a commenting client upon your blog.
Is There An Exit Strategy?
Would you choose a blog platform that prevented you from leaving their software or service? If not, then why would you consider doing something similar for your comment section?
Before you sign up with a blog commenting service, the first thing you want to verify is whether you can easily export your comment section just in case you have a falling out with the company.
Most third party commenting  services already provide this option, although you should always verify this yourself (i.e. go over steps on how to exit) before choosing their service.
It's The Analytics Silly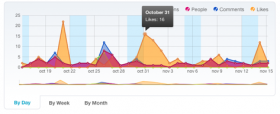 Just as having analytical stats for your blog is key, so is having commenting system that helps you measure not only traffic, but exactly "who" is commenting upon your blog.
Both Facebook and Disqus provide deep analytical data for their users, which can help you determine not only who your most active readers are, but also which market or demographic is responding to your blog.
Note: There are many third party commenting services that offer analytics as a premium feature (even if the commenting service is free), so make sure you read the fine print before buying the add-on to see what you're getting.
Social Is Key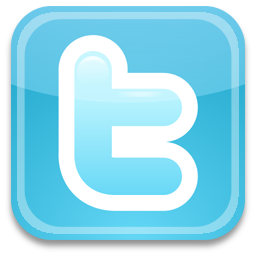 While providing a way for users to comment without having to login is great, some readers prefer to sign in with their Twitter, Facebook, etc. social credentials.
Verify that the third party commenting system you are using provides at least 2 ways for readers to sign in and comment upon your blog (although providing more than 3 or 4 methods is always ideal).
Note: It's always best to have Facebook and Twitter as options (due to their popularity), although allowing other services like WordPress.com and Google is also recommended.
The Passive Aggressive Like Button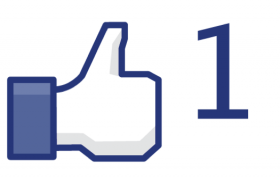 No matter how compelling, inspiring or controversial your post might be, most of your readers will probably not comment upon your blog (leaving you with little info about them outside of an IP address).
In order to help increase user engagement, make sure that the third party commenting system has an ability for readers to like a post (whether anonymously or through a login account).
This can help you measure how much the "silent majority" enjoys your content from the shadows, providing greater feedback which can be used to help improve your articles in the future.
Any Other Suggestions?
For those of you who have chosen third party commenting systems, what other advice would you give?
And (out of curiosity) which third party commenting system do you use? And why?
Author: Darnell Clayton
Darnell Clayton is a geek who discovered blogging long before he heard of the word "blog" (he called them "web journals" then). When he is not tweeting, Facebooking, or blogging about space and his beloved iPhone, he enjoys running, reading and describing himself in third person.