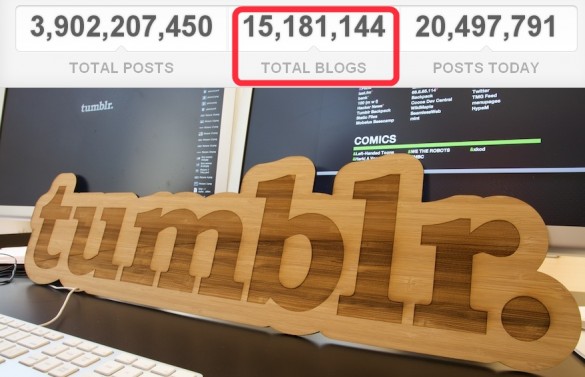 Tumblr has crossed the 15 million blog mark and is showing no signs of slowing down anytime soon.
According to both Compete.com and Quantcast, Tumblr has witnessed explosive growth (as far as page views are concerned), and while the site does boast far fewer unique visitors than WP.com or Blogger, Tumblr's community apparently is far more active.
While the site is popular amongst the youth (especially teenage girls), Tumblr is quickly gaining credibility as a professional tool as more businesses, celebrities, newspapers, and bloggers use Tumblr to either compliment their site or replace it entirely.
Tumblr's growth has not come without pain however, as the site previously experienced over 24 hours of down time due to server issues, which hurt the companies uptime ratings when compared against rival services.
Currently Tumblr is the third largest blogging service online, with only WordPress.com (who recently passed 18 million blogs) and Blogger.com holding onto the silver and gold medals, respectively.
Author:
Darnell Clayton
Darnell Clayton is a geek who discovered blogging long before he heard of the word "blog" (he called them "web journals" then). When he is not tweeting, Facebooking, or blogging about space and his beloved iPhone, he enjoys running, reading and describing himself in third person.