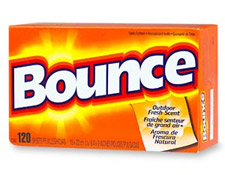 Many bloggers hope that one day one of their stories will get a big 'thumbs up' on Stumbleupon and spread like the plague.  I recently had the good fortune of posting an infographic that lit up the charts.  I watched my traffic grow by the hour, barely able to tear myself away from the computer.
At the time I was thrilled, after all, I've been in this blogging game for quite some time and realize that these occurrences are the exception, not the rule.  But now that I've had some time to digest the results, I see a glaring problem…
My bounce rate.
I never expected the success to have a long-term carryover effect, but I also wasn't prepared to watch my bounce rate nosedive into the toilet.
The lesson I learned that is if you are going to post an infographic, I recommend making a portion clickable.  Better yet, you also should add intro text and outro text that contains links back to the blog in which it's posted on.
Here are a few quickie reminders on how to improve your bounce rate.
– Every story should have a link back to your own blog. Remember to include a link every 120 words.  These links should be a combination of external and internal URLs.
– State your blog's purpose/intention on the top header. If your first-time visitors cannot understand what your blog is offering in under two seconds, odds are that they'll be one-page viewers.
– Have a tag cloud available site wide. You want your audience to be able to find the information they are looking for from any page they are on.
– Include related links at the bottom of every post. Many blog platforms have add-ons that will perform this task automatically.  Even if you have to add the links manually, it's a worthy endeavor.
– Encourage readers to take action. Possibilities include offering a survey, challenging them to answer a question or offer a swanky prize.
Learn from my mistake; don't allow a positive event have a negative influence on your overall blog picture.
After working for FOX News and MTV Networks, Andrew G. Rosen founded Jobacle.com, a career advice and employment news blog. He is also the author of The Exit Guide: How to Leave a Job the Right Way.