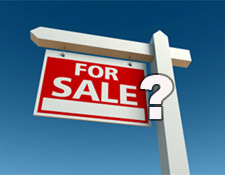 Blogs are built on content, consistency and hard work .  If you have a solid foundation and a healthy following, there might be someone out there who wants to buy your blog.
Even if you have not considered selling, you SHOULD consider selling.  The reason being that you never know when an offer can come in.  When it does, you don't want to get caught with your pants down.
A blog is only worth what someone is willing to pay for it, and sometimes, bloggers are sitting on a larger asset than they realize.  I've heard several cases of bloggers receiving unsolicited offers for their blogs over the past few weeks, and I've had it happen to me.  In case it happens to you, here are several basic ways to make sure you are prepared.
Know what dollar amount you would accept. You might not know what your blog is worth, but you should know what it's worth to you. Factor in what you would do with the money, if you need the money, and how the money would impact your life.
Know what you would do if your blog was gone. Is there another project you've been itching to work on?  Have an idea how you would reallocate the time vacated by the sale of your blog.  If you don't have an answer, it might not be time to sell.
Have an idea of basic traffic stats. Many folks looking to buy websites like to act fast. This tactic likely helps them close on sites quickly, freeing them up to move on to others.  Be ready to answer basic questions and show the seller that you know your stuff.
Get an idea of what transfers are involved. From the domain name to the blog platform, become familiar with what would happen should you decide to sell. SitePoint has very valuable forums to help you dig up some answers.
Know your customer. Only deal with people you have identified and are willing to use an escrow service.  This protects your blogging assets and ensures that you get paid the amount that is promised.
Test the market by posting a listing on Flippa.  You can hold an auction or a private sale to see if there is wider -spread interest in your blog.  This can help you negotiate a higher price or find additional buyers.
Many bloggers are not in the game to sell, but it never hurts to be ready should an offer come along.  The biggest challenge is removing emotion from the equation and having the courage to make a move.  If you have any advice on selling a blog, please share it below.
After working for FOX News and MTV Networks, Andrew G. Rosen founded Jobacle.com, a career advice and employment news blog. He is also the author of The Exit Guide: How to Leave a Job the Right Way.