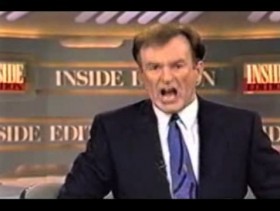 Whenever a major event occurs (such as Apple unveiling the latest iPad or a natural disaster), many bloggers on site set up "live blogs" in order to provide real time coverage (minus the lengthy and formal blog postings of course).
While everyone has their own preference as to how one should setup a live blog, here are a few tips (as well as a couple of tools) for those of you seeking a way to update your readers in real time without using external tools (like Twitter and Cover It Live).
Do It Live Upon Another Blog?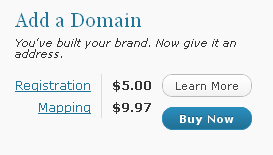 In order to avoid confusing your readers, it's always wise to use a separate blog underneath a sub domain or upon a new domain.
This avoids flooding your current readers (subscribed via email, SMS or RSS) with short snippets which can potentially overwhelm them.
Using a separate blog can also help you break free from the art of writing formal posts, as the purpose of live blogging is to provide informal updates as quickly as possible.
Note: As a bonus, if your live blog becomes "too popular" and ends up crashing it will not take out your main site (the latter which you can use to post live updates following the tip below).
Do It Live Within A Post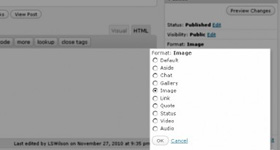 For those of you loathing to establish a second blog (whether under a subdomain or a new domain), you can also live blog under your current post.
WordPress fans can use a plugin called Live Blogging which can turn a single post into a live blog, with the ability to push out updates towards Twitter (which you can easily setup within the plugin).
Bloggers choosing this route should make sure their post is prominently featured upon the home page (so your readers can see it) as well as provide an explanation near the top of the post to enlighten new readers on your blog.
Note: If you are live blogging upon a single post, make sure your site is able to sustain traffic spikes as well as higher percentage of commenters (the latter which can sink your blog).
Automatic Updates Are Key
Make sure the blog you are using can automatically display updates to your readers without auto refreshing the browser (which is annoying).
You should also make sure comments are automatically updated as well, something third party commenting systems like Disqus can easily provide.
One of the best ways to do this is by choosing a theme similar to P2 which can make it easier for your readers to see the latest update, as well as view new comments from readers in real time.
Why Not Use Cover It Live Or Twitter?
Although tools like Cover It Live and Twitter are also excellent tools to use for live blogging, the only problem with these platforms is they either lack permalinks or you lack control of the platform (especially if it goes down).
Have you ever launched a live blog? If so, what other advice would you give to bloggers seeking to launch their first live blog?
Author:
Darnell Clayton
Darnell Clayton is a geek who discovered blogging long before he heard of the word "blog" (he called them "web journals" then). When he is not tweeting, Facebooking, or blogging about space and his beloved iPhone, he enjoys running, reading and describing himself in third person.