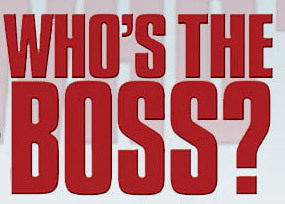 As a website grows in popularity and size the demand for fresh copy increases dramatically. At this point webmasters will often look to recruit new writers or open their site to their readers through guest posting. But once you invite the public out of the comments section and into the blog how can you make sure you retain the standards you begun with?
It's one thing to invite the internet to contribute to your site, it's another having to deal with the results. This post gives a few tips on how best to handle the transition from writer to editor and get the most out of your contributors.
Be the Only Publisher
This may seem like an obvious one, but of all the points here it's the one which, if ignored, could cause you the most trouble.
If you've got a WordPress-powered site it's easy to give contributors a login and let them upload their own stories, just make sure you have set it up correctly so that the most they can do is submit their pieces for approval, not post them live.
Even if you have a team of editors it's worth having only one person actually publishing articles to ensure there are no scheduling conflicts or repeated subject matter.
Be Clear
The internet has allowed everybody to become an author, indiscriminately offering a platform to anybody who wants it. In many ways this is a good thing, as it leads to a diversity of ideas and opinions, but it also means that most of the people you deal with will have no proper training in how to write.
Do everything you can to steer people to write the kind of content you want. Establish guidelines, including a minimum and maximum word count and the number of links allowed, produce a post on how best to write a guest post, work with volunteers to help them develop ideas. You shouldn't have to hold their hand while they write the piece, but the more of a lead you can give them on content and style, the more likely you are to get the results you want.
If somebody sends something through that isn't up to scratch don't be afraid to send it back asking for a reedit, just be clear about what changes you want made. This leads us neatly onto…
It's Okay to Say No
Your site is your site and there's no reason for you to publish anything that you don't feel fits perfectly on it.
Once you open your virtual doors to the masses you will not only get applications from good quality writers who have something to say, but you will invariably also receive requests from less suitable candidates.
It's not just abusive lunatics and people who write everything in TXT SPK that you should watch out for, beware the more subtle problems, such as writers who want to constantly push a product or agenda, or those who haven't bothered to look at your site at all and try to persuade you to publish something completely unsuitable.
If you have an English language site you may well feel bad about turning away a keen author from Sweden who wants to get his first break blogging for you, but if his grammar is so bad that you have to spend hours editing it into a semblance of sense, is it really worth that much time?
Question the Content
The internet continually comes under fire for is the spread of misinformation, don't become one of the sites contributing to this problem.
Just because something is written down doesn't make it true – question your contributors' sources. If you don't then the best case scenario is that you'll publish something that isn't true and nobody will notice, the worst case is that you libel somebody litigious and end up paying out thousands in damages. Never publish anything you're uncertain of.
Maintain Your Brand
Everybody has a different writing style which can bring a great variety to your site, but there are certain elements which you will want to remain consistent. One of the world's most recognisable brands, Virgin, opened itself up to guest bloggers last year and although a wide variety of contributed posts can be seen  on the site now they all fit within the company's voice and ethos.
If somebody says something which conflicts with the views or aim of your site then that's their right, but there are plenty of places they can voice that opinion, you don't have to publish it.
Give Something Back
Always remember that anybody voluntarily contributing copy to your site is doing so for free, so when they do a good job show them the appreciation they deserve.
Drop them an email to let them know their work has gone live, promote the posts on social media, leave a comment under it on your site and give them a link back to their site (after all, they have just given you a whole page of content).
Inviting contributors and guest bloggers onto your site can help you take it to the next level online, just remember that you are the editor and your word is final.
Guest Bio: Tom Parnell is a former reporter who has turned guest blogger and is currently also working with the lovely people at Monster to promote jobs in London.