Honestly there is nothing more fun than downloading your blog content, plugins, themes, and media files (videos, images and audio) from your server, then uploading all of those files via FTP during the midnight hour.
Joking aside, moving your blog off a server can be a frustrating task, especially if one is attempting to leave the confines of a bad host.
While there are some hosting companies (usually specialized hosts) that will handle all of the moving for you, most usually leave the migration details to the user who has to delve into the world of geek or hire one on the cheap.
Fortunately this tedious affair might be a thing in the past thanks to Move That Blog by 23Press (a company started by Terry Smith) which allows bloggers to easily migrate between servers without putting a hole in your pocket.
Terry Smith was kind enough to let me give the service a test run, and here are a few features that I loved about Move That Blog.
Why Hosts Will Love 23Press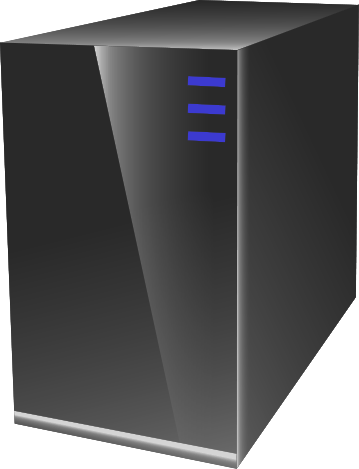 After installing the Move That Blog upon both your destination host and current host (note: setup upon your destination host first!), and typing in the API keys, Move That Blog will begin transferring your entire site to its new home (without importing files from backups).
The process was rather boring truth be told, and instead of hours filled with drama, I spent time wondering why current host doesn't have something similar setup (as it could save their customer service reps time answering calls and emails).
Currently the platform supports WordPress fans, although in the future Move That Blog plans on supporting other platforms like Movable Type, Melody, Drupal, Joomla, etc., and will in the future allow you to migrate between platforms too!
In the future 23Press is planning on launching a backup service (just in case things go wrong) and even a way to keep the blogs in sync with each other, which is a good feature to have if you're moving a site "live."
What 23Press Needs To Change
While 23Press dumbed down the process of migrating blogs, in order to make the process easier for non-geeks, 23Press should ask users for login credentials instead of API keys, as the latter is very unfamiliar to most humans.
If 23Press strikes up partnerships with hosts (who would be wise to use their services or create something similar), they should also consider creating a way for users to connect "automagically" with the FTP server, without having them consult a local geek.
Is The Price Is Right?
Overall Move That Blog is an excellent service that I wish existed last year (as it could have saved me many sleepless nights), although for $10 for 1 blog and $30 for unlimited transfers, 23Press is the deal of the century if you ask me.
Have you used (or even heard of) 23Press before? If so, what are your thoughts?
Update: Corrected info regarding unlimited transfers.
Author: Darnell Clayton
Darnell Clayton is a geek who discovered blogging long before he heard of the word "blog" (he called them "web journals" then). When he is not tweeting, Facebooking, or blogging about space and his beloved iPhone, he enjoys running, reading and describing himself in third person.