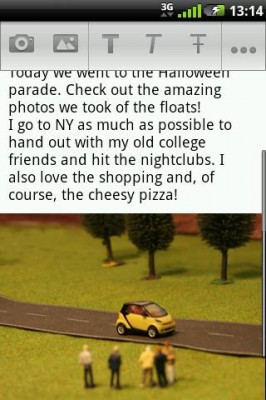 It looks like LiveJournal (a popular blog platform in Russia) is expanding beyond iOS and has quietly launched an app upon Android.
Get the official LiveJournal app and access LiveJournal wherever you roam. LiveJournal is a vibrant, social journaling platform that allows users around the world to find each other based on common passions and pursuits. Users share thoughts, experiences, guidance, artwork, fiction, and more by posting to journals and interest-based communities. (Official Android Market)
The Android app seems to be very similar to its iPhone sibling, as both allow users to upload images, create polls and edit previous entries. LiveJournal also seems to have mimicked their iOS app's elegant layout upon Android (which is a rarity upon Google's mobile OS).
Unfortunately the Android app lacks the ability to upload videos directly to ones LiveJournal blog (just like its iOS sibling), although hopefully they will consider adding this feature in the not so distant future.
LiveJournal has yet to announce their Android app upon their official blog (or even reference it upon their mobile page), although users can download the app from Google's official Android Market.
Author: Darnell Clayton
Darnell Clayton is a geek who discovered blogging long before he heard of the word "blog" (he called them "web journals" then). When he is not tweeting, Facebooking, or blogging about space and his beloved iPhone, he enjoys running, reading and describing himself in third person.