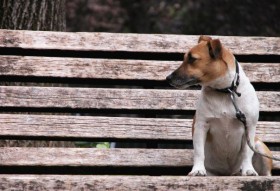 For most bloggers, blogging and friendship go hand in hand very well. I know many of the people I consider friends, including both online and off, I would not have met without my blog and some of them have become involved in my sites in various ways, either as business partners, guest authors or just general supporters.
That being said, making friends through blogging is great and having the support of existing ones is just as good, there is a big difference between being friends with someone and working with them, especially over a long period of time.
The problem is that blogging, as fun and as exciting as it can be, is also a lot of work. Work, unfortunately, can divide friends all too easily. Failing that, the business side of blogging can also easily come between two people who, otherwise, would have been great friends.
This is why it's important to think twice before starting any collaborative blogging effort with your friends. Simply put, you could sink a lot more than your site into the endeavor, you could also lose your friendship.
The Pitfall
While it's true that blogging is both a great deal of fun and a very social activity, it's also a lot of work.
When you think of the time you spend working on your blog, how much of it is really spent doing the things you love? Probably on a small percent. While you may not mind cleaning out comments, answering emails, etc. it's probably not the parts of blogging that get you the most excited.
Unfortunately, nearly everyone has great friends that they simply can not work with. Different work ethics, styles and preferences can cause clashes between people who, otherwise, fit together nicely.
To add to the problems, there are also business elements to blogging. Even if you don't plan on earning any revenue, there are still issues of hosting and paying for other blogging expenses, such as any domains, and it's amazing how even small amounts of money can come between two people. Blogging is just another way for that to happen.
Finally though, there's also the ego factor. A good team blog is a bit like a rock group. It's easy for any one member to decide that they are the important part of the equation, ignoring the contribution of the others, and cause tension and splitting. This can happen even with only moderate levels of success,
In short, collaborative or group blogging is rife for opportunities for argument. When one person feels they're doing more than their share of the work, not receiving the right amount of renumeration or aren't getting the recognition they want, fights happen and both blogs and friendships can be lost.
It's an all-too-common problem on the Web, as well as other creative media, and it can happen to just about anyone.
How to Avoid it
None of this is to say that starting a group blog or working with your friends is a bad idea, just that you need to go into it with open eyes and make sure that you're doing it with the right person.
As was said previously, just because you're good friends with someone doesn't mean they are good partners to work with, run a business with or be in the spotlight with. Just because two people have chemistry together doesn't mean they should be building something as a team.
This holds true for all "friends" including spouses, boyfriends/girlfriends, family members, etc. Just because you like someone and spend a lot of time around them doesn't make them a good partner.
With that in mind, the easiest way to avoid this pitfall is to simply not work with friends if you can help it. Instead, recruit people that share your work ethics and philosophy and build working relationships that aren't necessarily personal.
However, many of the best blogs were created by pairs or groups of good friends working together. The key to building such a blog though is to go into it with open eyes and be ready to deal with the challenges that will likely come up. After all, blogging isn't all fun and games.
That being said, here's a few of the things that should be hammered out before even the domain is bought for a new blog, just to help make sure problems don't arise down the road.
Ownership: Who owns the blog, especially the domain, name and hosting account? Who will take all of those things if the collaboration ends?
Responsibilities: Who is going to take care of the various tasks that need to be done? How often will everyone be expected to post and how much? What social media obligations will they have? Etc.
Finances: Who will pay for hosting and domains? How will revenue be divided up? Etc.
Goals and Strategy: What are the objectives for the blog and how do you plan on getting there? How can everyone contribute to that goal?
Contact Info: Who will be the point of contact for the blog for general inquiries and issues? In short, who is going to be the "frontman" for the site?
If you can answer these questions and have a good agreement on these issues, then you have a much better chance making things work. While an "unspoken agreement" may seem to be all that's needed, if there's some dispute as to what was actually agreed upon, it can cause major headaches down the road.
With a clear agreement, you not only have better defined roles and duties, but you also know who or what caused the problem when issues do arise. This makes them easier to address and much easier to move past.
Bottom Line
All in all, even if you go into a blog with all of the right agreements and a good strategy, it won't mean anything if you and your partner(s) don't work well together. Simply put, some people don't.
Most likely, there are very few people in the world you consider a good friend that you would also say you can work well with. Those people are a rare breed and are a type of friend to be cherished.
With that in mind, it's important not to risk a friendship or a relationship on a blog if you aren't completely sure it can and will work. Good friends are too important to risk over a blog and you owe it to yourself and those around you to make sure your priorities are in the right place.
Some things in this world are simply much more important than blogging.
Author: Jonathan Bailey