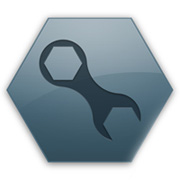 Movable Type (who is now owned by Infocom in Japan) has recently released critical security updates and is requesting that fans of the service upgrade their blogs in order to avoid suffering at the hands of hackers.
After three months of the beta testing, the official release of the Movable Type 5.1 is now ready to download. Movable Type 4.36 and 5.05 are also released as mandatory security updates. These updates resolve multiple vulnerabilities discovered in Movable Type 5.x and Movable Type 4.x. […]

A remote attacker could execute arbitrary code in a logged-in users' web browser. A remote attacker could read or modify the contents in the system under certain circumstances. (Official Movable Type Blog)
Along with security patches, the latest updates bring a few other perks for Movable Type fans such as drag and drop categories, improved listing screens as well as a few enhancements for multi-blogging sites.
The latest version of Movable Type is also fully compatible with the latest versions of Safari and Firefox, although Google Chrome seems to be left out in the cold.
Note: Movable Type is not officially supporting Google Chrome, although according to them it should "work" since it's a webkit browser just like Safari.
Although Movable Type isn't as popular as it use to be years ago, their software is still used to power a few prominent blogs online due to the software's ability to handle high volumes of traffic without crashing (within reason of course).
Is your site powered by Movable Type? If so, what are your thoughts regarding the update and why would you recommend it over rival platforms?
Author:
Darnell Clayton
Darnell Clayton is a geek who discovered blogging long before he heard of the word "blog" (he called them "web journals" then). When he is not tweeting, Facebooking, or blogging about space and his beloved iPhone, he enjoys running, reading and describing himself in third person.