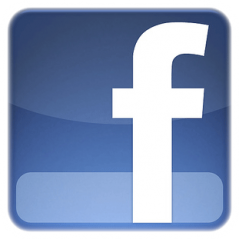 Believe it or not the worlds largest social network actually boasts a blog utility to it (which in retrospect isn't surprising as Facebook is heavily courting bloggers nowadays).
Simply dubbed Notes, this Facebook utility allows users to easily create lengthy posts (beyond the 420 character status limit), as well as easily format texts and insert media.
Although it's not surprising to see Facebook boast a blog utility within its domain, it is surprising to see how popular Notes has become (at least among many of my friends), especially in light of more powerful options such as WordPress and Blogger.
For those of you seriously considering using Notes as your main blog platform, here are a few reasons why you may love (as well as hate) powering your blog via Facebook.
Unlimited Media
Unlike rival blog services, Facebook Notes has no hard limits on the amount of media one can upload to their blog.
While WP.com and Blogger provide 3 GB and 1 GB of free space before requiring cash for more, Facebook doesn't limit users towards how much media they can upload upon their servers.
Attention Via Tags
Although bloggers often use tags (as well as categories) to help organize their posts, Facebook Notes uses tags to gain the attention of your friends.
By tagging your friends (or even a fan page) in a note you are more likely to receive a response from a person rather than hoping that someone would see your blog's link in their tweet stream.
Spam Be Gone
Due to the power of the social graph, lovers of Facebook Notes usually do not have to deal with the horrors of spam comments, even for posts that they make public.
Facebook seems to have perfected a way to isolate trolls and spammers while keeping legitimate comments viewable, allowing users to focus on creating content instead of dealing with loud mouths seeking attention for personal or "business" reasons.
What Permalink?
Unfortunately Facebook Notes does have it's disadvantages, one of them being that your notes will lack a permalink making your entries not exactly SEO friendly.
This seems to only apply to private Notes, although Facebook may provide each user with a custom link to your note in order to maintain "privacy settings on a per-viewer basis."
No Custom Domain For You!
If you want the power of Facebook upon your domain, you are basically out of luck as Facebook does not (at least yet) support this feature.
Although one could always redirect the domain towards their Facebook Notes page (which you can find by visiting facebook.com/username?sk=notes online), doing so could make your blog/Notes journal look tacky.
Hard Code HTML Fail
Even though Facebook Notes supports HTML formatting, users have no easy way to easily hyperlink text with a click of a button.
The lack of the "easy button" could be intentional (perhaps as a way to discourage spam blogs?), although it's extremely frustrating when one needs to quickly link to a site within a post.
Would You Ditch Your Blog For Facebook Notes?
Many of my friends have either abandoned their blogs for Facebook Notes or infrequently update their personal blogs while giving their love and attention to the social giant's blogging tool.
For those of you who have tested Facebook Notes, would you seriously consider using it instead of WordPress, Blogger, Tumblr, etc.?
Author:
Darnell Clayton
Darnell Clayton is a geek who discovered blogging long before he heard of the word "blog" (he called them "web journals" then). When he is not tweeting, Facebooking, or blogging about space and his beloved iPhone, he enjoys running, reading and describing himself in third person.