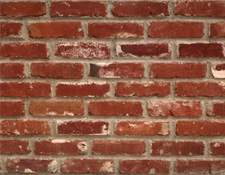 Writer's block can happen to anyone.   It could happen to me right now as I write this post.   But there are several things you can do to get out of it and to come up with some captivating topics that your readers will enjoy.  And even if you don't get writer's block it can be difficult to know exactly what to write about next.
Once you know your audience you can move on to the next step of finding something to write about.  Here are some helpful tips that I use all the time.
Use Google blog search to find what other blogger's in your niche are saying.  You don't do this to steal blog post ideas, but it does help to get the wheels turning.  In fact, you may even find a blog that has a viewpoint you totally disagree with.  I find that the easiest posts for me to write are ones that combat an argument I disagree with.
Check out the forums.  Make sure the forum you are checking out is not full of spammers who are not giving their honest opinions.  Then you can look at what questions people are asking.  If you know the answers you can respond with a well written article and then come back to the forum and let them know where they can read the answer.
Use Twitter search.  This is a great tool for seeing what people are saying about a given topic at any given time.  I love using Twitter because you are getting real-time updates and not last week's news.  Sifting through tweets is a great way to get the creative juices flowing and to think of a great topic to write on.
Check out Ezinearticles.com.  Even though Ezine got hit pretty hard with the Panda update I have found some great sub-niches on their site.  You can search by category and then pick a category under that to dig even deeper into your blog's niche.  To see if those are popular topics you should always scroll to the bottom of an article on Ezine to see how many views it has and to see the most popular article in that category.  This data can be skewed sometimes, but it's still a good resource to use.
Subscribe to newsletters by email.  If you have a website that is about cooking then find other cooking websites and subscribe to their newsletters.  They will send you regular emails about all kinds of topics in your niche and often this is information that they don't give on their website.  This will give you a nice spark of creativity every time you check your inbox.
It is key to know your audience before you choose an article to write.  You might be writing incredible posts on a certain topic, but if your audience is really interested in a different topic altogether than you won't keep your visitors very long, and they certainly will not come back.  Do some demographic research on Quantcast.com or even with Aelxa.com and you can see exactly who is reading your blog or website.
You should write down all the ideas you get from your browsing the web as well.  Anytime you get an idea for a title or topic, jot it down because it's very easy to forget when you are being inundated with data online.
Guest Bio: Philip is a writer for several dental health websites like one about teeth grinding mouth guards.  He also helps out other local dental health services like the one at Shelby NC dental.