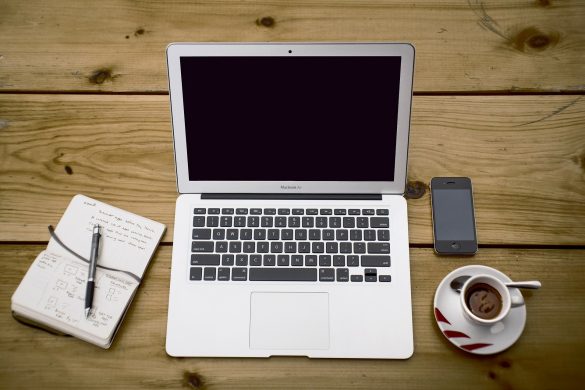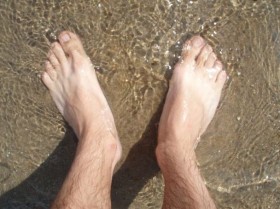 When it comes to blog design, most put the lion's share of their effort on the area that "above the fold" or what appears on the screen before the user has done any scrolling.
This makes a lot of sense because this is the first thing that visitors see and, as we have discussed before, you can't ignore blog design as these first impressions can literally make or break your blog.
But what about the content at the other end of your blog? While it might not be the first thing that people read or even something your casual visitor will observe at all, it still has a series of critical functions for your site and ignoring it outright simply is not an option.
Most importantly though, it is the first place at least some of your visitors will look for key information and, if they do, you need to make sure you have what they're looking for there. Otherwise, there could be legal or other related issues to not having your information available.
In short, you can't afford to ignore your site's footer. It's an important part of your site and one you need to craft carefully both to maximize its usefulness and to avoid any unnecessary trouble.
The Pitfall
The bottom of a page, whether in print or online, has become synonymous with "the fine print" meaning the legalese and other important data that, while necessary, likely isn't what you readers want to see nor what you want to put the focus on.
But much like the fine print in a contract or an advertisement, though most people don't even notice it, some do and, even for those who never see it, there are important implications of it for both the person using the fine print and the person subjected to it.
Also like fine print is the fact that the site's footer, at least the important information, is primarily there to protect the person who created it. In this case, that means you as the blogger.
So, if you ignore your footer, you are putting yourself at risk needlessly and the problems can range from increased instances of copyright infringement of your work all the way to a possible FTC investigation. You also risk upsetting your visitors by forgoing policies they expect and you may even find yourself in violation of copyright by failing to attribute some of your sources.
In short, your footer is something of a legal shield that can head off many of the Web's nastiest legal problems before they arise but almost none of your stock footers offer all of the content that is necessary, leaving sites that ignore footers open to problems that could have been avoided easily.
Fortunately, fixing footer issues only takes a few minutes to an hour or so, making it time and energy well spent.
How to Avoid it
One of the problems with website footers is that no two sites have the same set of needs. Though some footer content is practically universal, other elements might not apply to all sites. As such, it's important to be aware of your site's situation and decide what is and is not necessary for you.
That being said, here are some of the more common elements that may need to be in your footer as well as some hints on how to easily add them.
Copyright Information: This one is practically universal. Though you don't need to have a copyright notice for your work to be protected under the law, including one is a good idea as many people have misconceptions about the law and it sends a strong message about misusing your content. Also, if you are licensing your work in any regard, you should include the license information in the footer, even if it is elsewhere on your site, as this is the first place many people will look for it.
Disclosure Policy: Blog disclosures became a hot topic recently after the FTC announced new policies for bloggers when endorsing products, however, even without a legal threat they are good to have in many cases. Best of all, you can actually generate a disclosure policy easily, making the process of creating one quick and painless.
Privacy Policy: If you collect any information from your visitors, even for their comments, a privacy policy is a must. Once again, it is very easy to generate a privacy policy for your site and include it.
Attribution: Did you get any help with your logo, graphics, template or other elements of your site? Many artists will let you use their work freely provided you attribute their contributions and the footer is the best place to do so in those cases. It keeps the attribution out of the way but available on every page and easily located by anyone looking for it.
Contact Information: Finally, if someone needs to get ahold of you, how can they do so. Though you probably ahve a contact page elsewhere on your site, you have to realize that people who are looking for any kind of legal information are going to jump to your footer. As such nice to have that information there as well as in your navigation if at all possible.
All of this being said, it doesn't meant that your footer has to be all fine print and legalese. Many of your visitors who view your footer will arrive there after reading all of the content on a particular page and will be looking for what to do next.
This makes the footer a great place to also repeat your social networking information or suggest some other pages for them to visit. There's actually a lot of great things you can do for your visitors beyond covering your legal bases.
So, while you have to ensure that you do what's required of you with your footer, don't pass up the chance to make it useful in other ways as well, your visitors will definitely thank you.
Bottom Line
There's little doubt that the footer is the most neglected design element of most blogs. Where the header file is often honed to be pixel-perfect and users will debate endlessly which side of the blog the sidebar should be on (or if one is even necessary), few pay any attention to the footer and many just leave it as stock.
That's a terrible shame though and one that not only puts a site in danger of legal troubles but can also misses a lot of great opportunities to do amazing things with your footer.
But even if you don't make your footer an artistic statement, you still need to pay attention to it and make sure that it does its job. Otherwise, it's likely both you and your visitors will suffer due to the lack of important and necessary information.