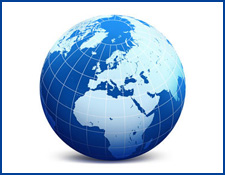 For many of us traveling the world is a dream that we take in steps. A city here, a country there, and it is a craving that keeps taking us further and further from home. Some keep track of it in pictures or memories, or in stories told to those closest to them or strangers they meet. But more and more travelers are opening up their own blogs to share their experiences and inspire others to join them in seeing this great planet where we live.
In addition to this trend, using WordPress (though Tumblr is on the rise!) to write about those travels is a popular option. Clean looking and easy to use, it can provide the average blogger with the tools that professional graphic designers might use to create their own website. Since it is fully customizable it is a great way to get the exact look and format you want. It is also useful because of the many plugins available to make the task a little easier.
Here are 11 awesome plugins that the travel blogger can use for their own blog.
I hate copy/pasting codes from websites to add images on my timeshare resales blog. I hate uploading photo after photo even more. If you have a Flickr account you can forget all that and just go right to source. It works by allowing you to install the plugin and then attach it to your account. From there you just browse your photos and select what one you want to use. You can select multiple images to create a nice little galley that can be inserted into the post itself. This saves space and makes it more loader-friendly for your viewers.
This one is great for anybody who likes cools effects with their photos. This is pretty much a gallery plugin that allows you to create slideshows of photographs from your travels. It opens up a fullscreen viewer and dims the background. I rather like the look of this and it works pretty quickly on most connections. Since it is optional it should work for most site visitors. But some might prefer the traditional gallery format of most WordPress blogs.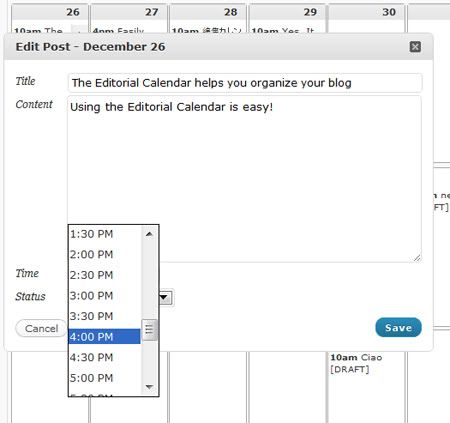 We all want to have a sense of organization when on the road. But staying disciplined when you have jetlag, hostel hours and shaky internet connections is difficult at best. The truth is, most travelers are only as organized as they have to be to make it on the road without completely losing everything, and they will have more important things on their minds than making sure they are online to post their next blog article at the right time. Editorial Calender is a handy scheduling program that gives you an actual calender view for you to use to better create an automatic insertion list. It works a lot better than the standard scheduler on WordPress, in my experience.
Just like many of the hottest new travel sites, I love using programs like Google Maps when I am traveling, but only for getting directions. It isn't much help for those who want to show a map of where you have been or where you are going for your readers. Travel Map is a customizable map agent that lets you plan and share routes or just show general areas to then post on your blog. I use this one every time I am in a new area and want to show it to my visitors.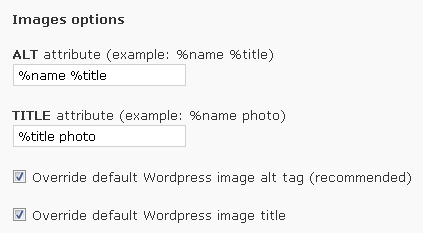 You are probably already well aware of the benefits of using Search Engine Optimization to draw traffic and increase your visibility on the net. Which a popular genre like travel it is especially important to pay attention to your SEO. But did you know you can apply this method to photos as well as text-based posts? While WordPress has this option built in, it is a very standard program that isn't that effective. SEO Friendly Images is a great way to boost your SEO benefits on a per-image basis and makes it more likely that your pictures will come up in Google Image and other engine searches. Which means it is more likely that they will visit your site.
OpenStreetMap (OSM) is a simple and easy to use map program that lets you plan routes or apply pins. The image is then inserted into your post. It is a lot more basic than Travel Map, but it has no API key and so has a faster and easier install. It is also compatible with external maps, including Google Maps that will be embedded into your blog rather than uploaded as a file. Not my favorite but an excellent program, nonetheless.
This is a fantastic embedding program for YouTube videos, either your own or others you might want to share. It allows you to embed the clips without ridiculously long HTML codes. It also works on older WordPress without any necessary updates. All you have to do is install and then put in the videos by typing the URL to the clip with a 'v' following the usual 'http'. So it would look like this: httpv://www.youtube.com/videoIDnumber.
Want a more modern looking photo gallery? Maybe you want to place the gallery itself into the sidebar of your blog rather than in a post? Perhaps you want both? This is a more specific photo plugin that uses an interesting format to create cool looking galleries for your travel pictures. It is less limited than other gallery agents as it allows for some interesting types.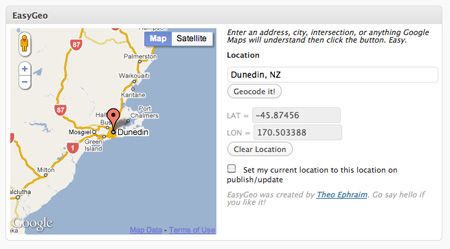 You can't do a whole lot with this plugin, but what you can do is very useful. Basically, it allows you to add geocoding to your site to give a better view of the details and descriptions of locations (such as latitude and longitude). It is much smaller than most plugins for the purpose, though this is because the features are completely bare bones. There are literally no special options to fatten it up for the user. It just tags posts with specifics of the location, which are then applied to your customized theme. This can be changed in settings to let you control how much is shared, but otherwise you get what you see.
You should never add photos to the net without a watermark. The pictures are your work and it is too easy for people to get away with taking them for their own purposes because no copyright claim or ownership was immediately apparent. Some will just assume that they are up for grabs as public domain if a watermark or notice of creative ownership isn't immediately apparent. It is a sad but true fact of the Internet. With this plugin you can add in a watermark to all uploaded images. It is easy to use and very basic. It will add a discernible watermark to your image to keep it protected under your blog name.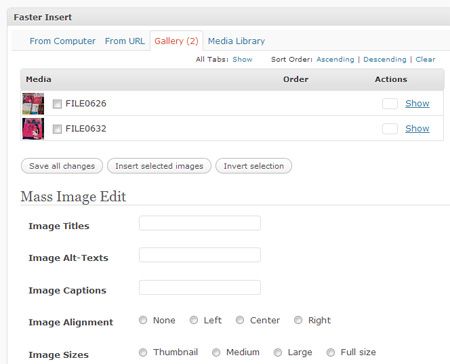 I use this one almost constantly. The plugin has some faults but it is mostly good. It works by allowing you to upload one pic at a time but without reopening the photo insert. You just upload one, then another, then another in a row. From there it lists them in the gallery section and lets you edit them all at once. Then you can either add them individually into ares of the post or create a wider gallery. It cuts the time of uploading multiple images (and especially renaming or changing details) by at least 75%. Very useful.
Guest Bio: Aimee is a travel blogger writing for timeshare resales blog.