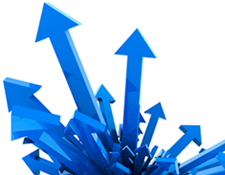 Everyone knows that it takes a lot of time and effort to create a good blog but there's a big difference between having a good blog and having a great blog. It's difficult to find the time to put into it, especially if you're not seeing the kind of readership and traffic that you'd like. You may have the best blog in the world but if no one is reading it then what's the point? Below is a list of a few ways that you can increase your blog's online presence and ensure that your little venture doesn't fall by the wayside, as so many other used-to-be bloggers have.
• Checking Out the Competition:
If you find it difficult to come up with new, fresh, or interesting ideas then consider checking out the competition to see what they're up to. You don't want to take directly from what they're doing but by looking and seeing what they're up to can give you great ideas of fresh approaches that your competition might not have considered. Look at this avenue as getting a little inspiration.
• Feature Guest Blogs:
Consider featuring a guest blogger on your site. This can have a multilayered benefit of taking some of the pressure of content production off of your shoulders while putting a little fresh blood into your content pool. This could give you a much-needed break to come up with some unique ideas later on. Also, in the same vein, consider guest blogging on someone else's site. You can get a whole new following by introducing yourself to a public that might have otherwise not have heard about you.
• Include a URL to Your Material:
You might want to think about adding a URL to your marketing material. This is, in a way, making your blog a permanent portion of your marketing arsenal. If you do any extra business, whenever you send out any e-mail, make sure to include the URL of your blog as a kind of signature. Make sure they know that they can use your blog as an excellent business resource that includes information on office news and other services.
• Devise E-Mail Campaign:
Create a small e-mail campaign that announces the existence of your blog. You can also use social media to do this. Let people know what you write about and what kind of services that you provide. Make sure to include a list of some of your more popular posts. Including a link to them would be a good idea. This is a great way to get the word out and make people aware of what you're doing. This is just part of the process and doing the necessary legwork.
• Reaching Out:
Many feel that their ideas is exactly what got them the attention in the first place but if you're experiencing lagging readership you might want to approach the issue in a different way. If you're not sure what your readers want to hear about, maybe you should ask them. Create a forum where your readers can include story ideas that they'd most want to read about. You can also make it like a competition where the best idea wins.
• The Importance of Staying Current:
Using media to great affect will have a similar impact on your blog. As a social media moderator, you should be scanning the daily newspapers and feeds for current stories and topics that you can discuss. Staying current is everything today where people are consumed by the sound byte.
• The Power Of Social Media:
Social media is everything these days and people are more likely to check their Facebook page than a blog. Create some social media profiles that will connect you to a network of other users. If people check out your profile on a regular basis, this could generate interest. From there you can include links back to your blog and connect to a whole other network of users.
• Using a Little SEO to Big Affect:
Don't fight the current. Work with it. Work with the environment of the Internet and the tools that are available. Many companies, businesses, and blogs use online reputation management as a way to increase their online profile. These services have proved invaluable towards ensuring a successful online presence. By increasing the positive content and suppressing negative feedback you or your blog might have received, you can boost your readership and following in short order.
Employ some of these tools if you're finding that your blog's numbers just aren't cutting it. You don't want to waste all of that time and effort that you've already put into your blog by simply letting it go. There are ways, and many others, that you can use to get your blog up and running again. It just takes a little time and effort.
Guest Bio: This article was written by up-and-coming blogger Arthur Mandrake.