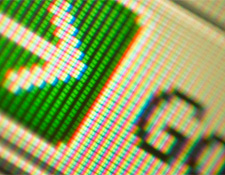 What's the number 1 challenge facing bloggers? The answer: getting more traffic.
You hear a plethora of SEO's and Internet Marketers claim that content is king. This is true to an extent, but the fact is a lot of people are more than capable of writing great content, but is great content alone enough?
Will people find your blog just because it's well written? Some will undoubtedly, but great content alone won't result in large numbers of traffic.
Here are the top tips on generating more traffic to your blog.
Submit Your Blog to Blog Directories
Sites like Technorati and other blog directories allow you to submit your blog to be included in their directory. These sites index your blog posts, and appear when people make relevant searches. These directories rank blogs similar to how a search engine ranks – so the better your blog in terms of links, how frequently it's updated, and the social media engagement around it may determine where your blog appears.
Submit your blog to General and Niche Specific Blog Aggregators
Submitting your blog to the various aggregators is a quick and easy way to generate traffic. Sites like AllTop.com are great examples – they display your blogs RSS feed in the right category, and if you have a well written title that catches people's attention- you'll get traffic.
Niche Forum Participation
Many bloggers treat this as a dated method – but it's still highly effective – no matter what niche you're in chances are there's a forum about it. So if you're in online marketing – then you've no doubt heard of the Warrior Forum.
It's also important that you don't go about trying to drive traffic to your blog in the wrong way – i.e. spamming everywhere and anywhere.
It makes more sense to focus on helping people and contributing valuable information to topics – rather than "Hey, thanks for this!"
Write Guest Posts
Without a shadow of a doubt, guest blogging is the most effective and powerful technique as a traffic driver for your blog. Guest posts provide great exposure for your blog – especially if you distribute them in the right places. E.g. if you work in IT, getting something on Tech Crunch is extremely powerful.
Perhaps this equation isn't exact – but the more guest posts you write = the more traffic you get. So out of all the techniques discussed, this is one you should spend most of your time on. Don't take that as to mean you can churn out low quality content though – the majority of sites that are worth posting on won't consider badly written pieces that quite obviously haven't had time spent on them.
It's also essential to remember not all blogs are equal – keep your best content for the big players in your niche. So if you've written a great peace about the Top 5 online tools to help keep yourself organised, then don't submit it to e-zine articles – find a blog that will make better use of it!
Accept Guest Posts
Now to many people this sounds counter intuitive – posting other peoples content on your blog to bring traffic to your own blog? Think again.
Now obviously you have to be selective – don't post every post that you receive. But the right post could seriously boost your traffic – especially if it comes from a respected voice. And what's to say they won't let you guest post on their blog the next month as a trade off? Or blog about their own guest post to show how much of an industry voice they are. Think creatively because the possibilities with this one are endless.
A great resource to help with guest posting is – MyBlogGuest.com
Run Competitions
Running competitions is a great way to generate a spike in traffic and help generate some brand awareness. They're also a great way to build Facebook likes and twitter followers.
Let's be honest not all niches can produce information readily and freely – especially if you're in ecommerce selling products that aren't easy to create great content around. So competitions can be the perfect solution.
It's also very important to realise that not all contestants will be successful – you should ensure your contests have a clear goal and an attractive prize. So think relevant, and think what people would like – if you're in technology give away a cool gadget!
Make sure your blog is Optimised for Search Engines
Even with all the guest posts in the world – it's unlikely that they will ever bring in more traffic than the search engines will.
Search engine traffic is also the best kind – especially if you're selling a product or a service, because people who land on your site got there because they have a specific question that needs answering. They arrived with a level of intent. So the chances of converting them into subscribers and paying customers are greatly increased.
Now – talking about how to SEO your blog effectively would be an entirely different blog post as quite frankly it deserves its very own topic. So we won't go into it. There's plenty of posts around BloggingPro.com such as the 6 essential tools to help you rank.
Use Social Bookmarking Sites
A lot of bloggers believe that sites like Stumbleupon, Digg etc aren't worth bothering with as they don't provide long term subscribers. However – these bookmarking sites give your posts the opportunity to go viral in a matter of hours. That coupled with the fact that these sites are well respected in the eyes of Google means that they can also boost your rankings – meaning more traffic from the search engines. So with that in mind, ruling these out as a waste of time isn't a good idea.
Interview People with an Industry Voice
This is great tactic and playing to peoples egos is a great traffic driver. People love to be praised and appreciated. One way to accomplish this is by interviewing key industry figures within your niche.
Once you have interviewed them you should then encourage them to spread the word about your post. Some of them will share your blog post on twitter, some will share it on Facebook and some of them will even go to the extent of blogging about it or emailing out to their subscribers list just for that ego trip.
Increase the Frequency You Post Blogs
The emphasis around blog posts has always been focus on the quality and nothing else. And whilst quality is without doubt important, you should also focus on delivering it more often.
You may write amazing posts, but if you only update your blog twice a year – it's going to get relegated to the bottom of the pile pretty quickly.
Don't take this as an excuse to start churning out rubbish content though – remember that social media is constantly growing and nobody is going to share content that isn't share worthy in the first place.
The lesson: keep the quality of your content high and blog more often!
A little thing called an Email Signature
I know you're thinking that surely this is such a dated technique that it no longer works. But you'd be wrong.
If you're a blogger – you're no doubt emailing people on a regular basis – do all these people know about your blog? Ok so not everyone will click it – but even say only 10% of people do these numbers soon add up. And really – it takes 5 minutes to setup an email signature. Do it!
Social Networking
To many, this maybe a no brainer – but there's still people out there not leveraging these exceptionally useful tools.
To bring traffic – you have to hang out where your users do – so if you're an internet marketer then twitter is probably where you'll find them. If you're into computer games then it's probably Facebook. Communicate with others, share your own articles and share other peoples and you're pretty much on the road to social network success.
Optimize Your Site for Smart Phone Devices
The number of people browsing websites via mobile devices is constantly on the up. And it's rising at an alarming rate! Technology has meant viewing websites in this kind of way is now easier than ever.
If your website is incompatible and doesn't render correctly then you're losing potential traffic!
Optimize Your Images for Search Engines
This is another technique that falls under the radar of most bloggers. The fact is, that if you give your images the right filenames, titles, and alt attributes – then they can bring traffic to your blog.
Optimize Your Website for Faster Loading
Some people of the SEO community believe page load time can affect rankings – there's actually little proof, however regardless whether it does or not you should still ensure that your website loads quickly.
Internet users don't have the time or the patience to wait for slow loading websites – they'll leave your site and find what they were after elsewhere.
There are Firefox tools such as Firebug and various web based tools that can inform you of where pages are getting slowed down – be it large images, unclean code or lots of javascript then these can help pinpoint it.
If you put these tips into practice, you and your blog should be generating oodles of traffic in no time!
Guest Bio: Jonathan Moss is a keen advocate of blogging to help businesses, he also helps create content for a Yorkshire IT Support Company – Integral IT. Who blog regularly around their industry with tips, hints, news and updates in fields such as cloud computing, online applications and Microsoft Technology.