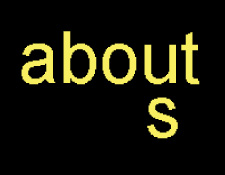 If a reader checks out your about page, it usually means one of two things. They either like your blogging and want to learn more about who you are or they are seeing if you are interesting enough to start reading in the first place.
Regardless of which motive brought them to the page, you want to be sure to do a killer job of talking about how awesome you are and why they should keep coming back to read your blog posts. If you only spend five minutes and throw up a paragraph of text and an email address, you are costing yourself readers, traffic and much more.
The most important message to convey through an about page is communicating who you are. It sounds simple, but properly telling your story requires a bit of work. Don't write a few boring paragraphs about your background in whatever industry you blog about. People want to know interesting things about you. What is your day job? What's your favorite drink? What's the most embarrassing thing that has ever happened to you? Put some personality into the page and let people know you are a living, breathing person.
A few years ago, I read the about page for a baseball blog that I was reading off and on. I knew the writer was a very smart person when it came to sabremetrics and baseball strategy, but it turned out that he also had his doctorate in music composition and was a college professor. He instantly became a more interesting person and well-rounded person to me. He wasn't just a baseball blogger who had nothing better to do but crunch numbers. He was a brilliant individual who happened to be just as passionate about the sport as I was.
Another key to establishing a connection with readers through the about page is including a photo. Readers would like to know that, yes, you really aren't a basement dweller and you do on occasion post for photographs. Seeing a smiling face creates a strong emotional connection and adds trust. Frequent visitors to the site feel like they know you.
While I would skip the endless paragraphs about your educational background, it is vital to tell readers why you are qualified to talk about your blog's subject. On a Steelers blog I founded, we brag about ourselves a bit in the about page and list some of the news outlets that our work has been featured on. This shows people that we are a credible and well-respected website and has lead to more media mentions and radio and TV appearances.
List some awesome links you have gotten on other websites or a few of your most popular posts. Present evidence that you are a great blogger and that they should stick around.
One of the best examples I have seen of building interest and credibility through an about page is on Paul Stamatiou's technology blog. He talks about companies he has founded, web apps he has built, commercials he's starred in and much more. He also touches on his interests in cooking and cars. The entire page paints Paul as a super interesting person who is extremely knowledgeable about technology, among other things. Instead of simply stating he's a technology lover, he dives into specifics and proves that he knows his stuff.
If you are doing the right thing and spending lots of time on your about page, don't forget to include some clear contact information! This is likely the page that journalists, bloggers and important readers will be viewing when they decide whether or not to send you an email. Countless blogs out there rely on using only a separate contact page for listing their email address and other methods of contact. That's a big mistake. Why make the reader browse to another page when the about page is already listing all of the reasons they should want to get in touch with you?  Prominently place your email address, Twitter handle and other ways that they can contact you on the about page too.
A killer about page on your blog is one of the best Internet marketing tactics for gaining readers, building a community and learning of additional outside opportunities. Spend time obsessing over the details will help ensure that anybody who visits the page will keep coming back to your blog over and over again.
What are some of the best about pages you have seen? What strategies have worked for you?
Guest Bio: Trevin Shirey is an Internet marketing expert by day and a blogging superhero by night.