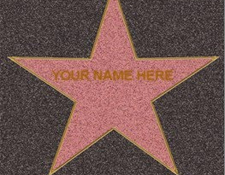 If you blog or are an aspiring professional blogger, then you are or will be building your public reputation completely online. Unless you choose to remain anonymous or use an alter-ego, then central to your web-based reputation will be your real name. Go ahead and see for yourself; type your name into Google and see what pops up. If your name isn't too common, then chances are the first few results will be your very own social networking profiles and anything else about you that's floating out there on the Internet. But if there are other people online with your name that net more hits per search, then you might have your online reputation management work cut out for you.
The Search-Significance of YourName.com
If you had bothered to purchase owning yourname.com, you'd never have to worry about other "yous" outranking you on search engine results. That's because phrases like "Jay Buerck" and other unique names are specific enough that Google and other search engines will always send searchers to the responding JayBuerck.com. Having control of that top level result is vital to taking control of your own online reputation. Otherwise, you're at the mercy of what other people with your name are doing with their own web reputations.
Your Online Record Has Become an Extended Resume
Proactively protecting your Internet reputation sees benefits beyond bettering the marketing strength of your own name when promoting your blog. What Google returns back to users to search your name can influence a number of events in your life. Nearly half of employers who interview you are going to do a web search for your name and background information. You want to be in the most control of such a situation, and the best way to do that is to own and operate your name's domain. That way no matter who is searching for you and no matter what their reason, you decide what shows up in front of them first.
Act Fast If You Already Haven't
For all you John Smiths and Jane Jones that are reading this, you might be out of luck. But those of you with reasonably uncommon names ought to immediately see what the availability is for their yourname.com. Dot-coms are just about completely taken, and predatory entities systematically scoop up such domains for the very purpose of extracting higher fees from those like you. It's important to make sure you aren't extorted in such a way before deciding to try your luck as a problogger.
It's your good name, and chances are it's very vital to you and to the success of your blog. Take the proper steps to ensure your online reputation is in your own hands. Start protecting your good name by purchasing it's domain.