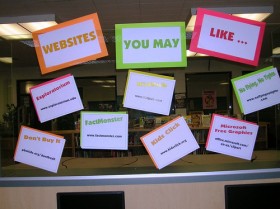 Usability is one feature of a website that no designer can afford to overlook. Of course, some obvious rules apply such as underlined and highlighted links so they are easy to find and use. Also, using a sitemap for easy navigation and SEO optimization are other tools that help your website be as useable and visitor friendly as possible. It is true that these rules are not necessary for every website. However, understanding these rules so that you can choose the best ones for your website will help lead to more traffic, more return traffic, greater sales and happier visitors from the market you are trying to attract.
Despite how obvious these rules appear the how and why of these rules are often a mystery. Some rules have become accepted as simple common sense when it comes to good graphic design. Others were found to be practical tools to determine how a user navigates and uses a website. Regardless, over time these tools became standard for any designer wishing to keep their website as useable and visitor friendly as possible.
There are additional tools that can be implemented along with the basics that will not only allow you to measure your website's usability, but may actually increase usability. Once you implement the tools, your visitors will be able to navigate and use your website as it was intended, with no confusion, making a return visit an easy decision when they next need the information or service your website provides.
User Testing As An Obvious Testing Option
Sometimes the most obvious method is the easiest one to overlook. Putting your website in front of individuals and getting feedback on how easy it is to use, find pertinent information and interact, is probably the most obvious way to get accurate, user-based feedback on your website design. Although user testing is most likely the best way to test your website, it is not feasible for everyone due to what can amount to significant time and money investments incurred by hiring individual testers. However, there are companies that provide this service. UserTesting will set up testing and allow you to view the user's results using QuickTime for a small cost of $29. Silverback is another well-known testing tool that gives a 30-day free trial for Mac testing. After the trial period, the testing costs $49.95.
Using Heat Maps
A Heat Map is an overlay that records how long a visitor stays at any given point on your website, how the website is viewed and how users scroll through the website. In a nutshell, it provides pertinent information on how people view your website. It shows what they are clicking, what parts they are viewing and how long they dwell on any one given element. ClickTale is one heat map tool that is commonly considered to be a top choice for this. It provides eye tracking, click tracking and has an attractive overlay all in one package. Other heat map options include ClickHeat, SimpleMouseTracking and UserFly.
Using Google Website Optimizer
Used as a part of Google AdWords or all on it's own, Google Website Optimizer will take you through a testing procedure that tells you whether basic testing is sufficient, or if your website needs a more involved, multivariate testing. Provided free by Google, it determines the best type of testing for your website. You must have your website already designed for this tool to work, and it is necessary also to keep the website simple so that it does not get lost trying to follow too much information at one time. While Google does not suggest changes, it is very helpful in helping to design great landing pages and showing you the best way to optimize your website information.
Using Google Analytics/Click Tracker
Another handy tool from Google, Click Tracker shows what part of your website users are clicking and how often they click. It effectively supercharges Google as a part of JavaScript, allowing you to receive more information from Google than normally would normally be available. It records every click whether it is an image, link, div, form element or span once it is embedded in the event handler. It is great at showing which links visitors like the most and points out possible confusing elements.
Brian Flores is a blogger for InMotion Hosting, a leading webhosting provider in the United States.