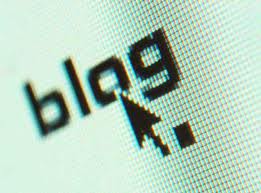 When I tell my friends that I'm a professional blogger they often ask me when I'm going to get a "real job" and while that statement drives me insane I often ask myself when many bloggers are going to treat blogging as a real job. My biggest gripe as a content developer is that job seekers often email me on my personal websites asking for jobs with one sentence introductions, many of which include grammatical errors, long winded introductions and attachments I'll never open.
If you've been applying to blogging jobs with no success here's some tips that should help you increase your chances of landing more blogging positions.
1. Grab the attention of the webmaster immediately. The first 1-2 sentences of your emailed application should speak about who you are. Don't simply say "I love technology and would be great for your tech site" instead let the hiring manager know that you examine tech trends on a daily basis and follow all areas of technology specifically represented by the website. If you happen to have a specialty that is being underutilized on their website be sure to mention how you can provide content that will better their product, just don't be uppity about your talents simply offer your expertise.
2. Don't send a bunch of attachments with your application unless they are requested. As a general rule of thumb I don't open attachments which may include viruses and other unwanted information. If you are asked to include several examples of your past work I suggest including a link to each article you have published alongside a short summary that sells your article.
3. Don't over share your accomplishments. I hate it when I receive 50 article links from an aspiring blogger. I want to know that each of my writers know how to identify and highlight their best content, by sending 2-3 articles that you are most proud of I'm more likely to hire you. Blog owners also tend to shy away from writers who provide a bunch of samples that have nothing to do with the type of content covered by the blog. Sending 30 articles about politics isn't going to land you a technology blogging job regardless of how good your content is.
4. Sending an email that simply offers the statement "writing samples available upon request" with a short introduction is sure to land your email in my trash folder. You don't write one sentence on a blog and tell readers to email you for the rest of the content so if you want to be judged for a job you have to provide the type of content in full that the website provides to readers.
5. Submitting super long writing samples is another sure fire way to lose out on a blogging position. If you are attempting to write white papers it's one thing, if you are expected to write 500 word articles your college thesis about the American political system is not going to show that you can write succinct blog posts.
6. Don't tell the hiring manager that you want to write "blogs about technology." Let's get one thing straight, you are not "writing a blog" you are "writing an entry" or "writing posts." The blog is where your content is showcased, it's not the content. If you can't use the word "blog" correctly in your application you should probably re-evaluate your blogging aspirations.
7. Don't ask for more information before you apply. If I was apply for a job at Engadget and I started asking questions about the type of content they offer they would immediately realize I have no vested interest in their website. You should know exactly what the blog you write about covers and you should be prepared to answer more questions than you ask.
I like job applicants who can follow my specific job application requests when applying for positions, people who can understand the focus of my blogs and job seekers who catch my attention with their best content. Just remember that bloggers have to sell themselves and their articles to readers and that sale starts by convincing a blog owner to hire them.