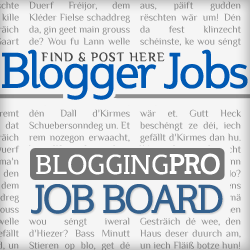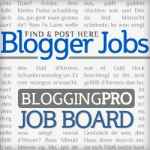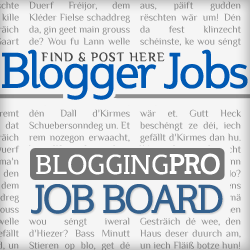 How is October shaping up for you? I hope that you have been busy with jobs – old and new. It's time for the Job Board Highlights again, and I wish you luck in finding new gigs.
It's not what you (might) think it is. This blogging job is for people who have a passion for paper – as in the writing material made from tree pulp. If that is you, then go show them what you've got!
Writing for online venues is awesome, but there is something different about seeing your name in print (on paper). If you have an eye for design and architecture and are based in Brooklyn, this job will suit you perfectly. And you just might get your name in a print magazine.
Do you live, breathe, and sleep consumer tech products? This freelance tech blogging gig will not only pay you well, but you'll also get a lot of exposure. What more can a writer want?
Do you fancy yourself a marketer? If you know the ins and outs of marketing, you can earn a decent amount blogging for a digital marketing agency.
This is by far one of the most interesting job ads we've had. Guns are a controversial topic practically everywhere, but if you are an enthusiast, you will love reviewing products related to guns.
Author:
Noemi Tasarra-Twigg
Editor of Splashpress Media, writer, and geek bitten by the travel bug.