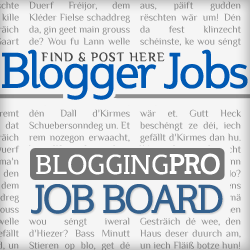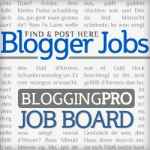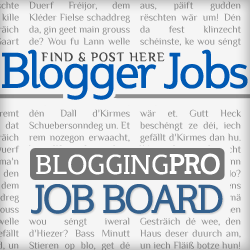 If Harold Camping can be believed, today, we will see the world end. Just because I can, let me ask you what you will do today if you knew for sure that the world's end would be tonight?
Back to reality…here are this week's highlights from the Blogging Pro Job Board.
If you see yourself as a rock star developer and not merely a wannabe, you are perfect for PapayaHead's job opening. "You need to be a real web developer, not a designer who knows a little html." Capisce?
GPSmyCity.com is a well-known developer of iPhone apps for travel. They have city guides for various destinations worldwide. If you like traveling, and you know your city like the back of your hand, you might want to check out their openings. Oh, and they pay rather well!
Here's your chance to do something worthwhile and make some money while you're at it. Care2.com is a popular web site which takes on a variety of causes, and they want you!
Is education a topic close to your heart? If so, this telecommute position is perfect for you. An educational company needs a general article writer to deliver quality content. Are you up for it?
Grease monkeys who write well, here is something for you! A company needs a technical writer who knows the ins and outs of technical writing for the automotive/heavy truck industry.
Have a good weekend, everyone!
Author:
Noemi Tasarra-Twigg
Editor of Splashpress Media, writer, and geek bitten by the travel bug.