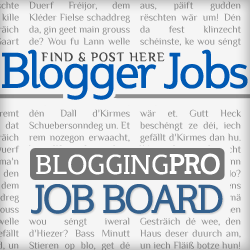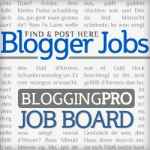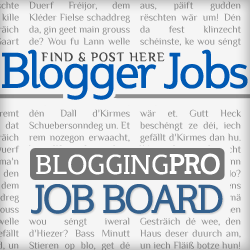 How has this week been in terms of job hunting? Have you found any interesting gigs that pay well? Here's to hoping that this week's Job Board highlights can help you in that regard. Have a great weekend!
A marketing firm is looking for a long term law article writer to join their team. This job is cool because they accept anyone from around the world – it's the English writing skills that matter.
Have you been bitten by the travel bug but are unable to travel as much as you want? Here's the perfect job for you – writing about what you are passionate about. It's also related to using credit cards while on the road, by the way.
Mom.com is looking for a freelance copywriter for their daily deals. You don't have to be a mom, all you need to be is a stellar copywriter!
Here's another gem for travel-loving writers (or editors)! This job does not really require you to write articles but to edit the work of others. If that's your thing, go for it!
Do you want to contribute to the education of our children and make money while doing it? This is the job for you, then. You have to know how to write science questions, though!
Author:
Noemi Tasarra-Twigg
Editor of Splashpress Media, writer, and geek bitten by the travel bug.