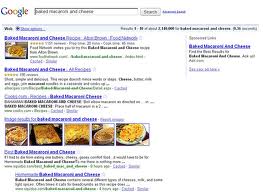 If you've built a recipe website using WordPress and you've become frustrated by the lack of visitor results you're receiving from Google search it's likely that your recipes have not been formatted using Google Rich Snippets, an option that provides a better way to leverage SEO results by wrapping your content in the correct type of Google Recipe search formatting.
In order to accomplish this goal I suggest HRecipe, a simple to use program that allows recipes to be entered directly from "Post Pages" while editing those recipes as required in the future.
The program can be found in the WordPress.org plugin repository HERE or found through a plugin search from your WordPress administrator area.
Once installed simply navigate to a new post and click on the "HRecipe" logo which is found next to your image, video and other upload icons at the top of the edit area. After clicking on the logo link you will see a page that looks like this: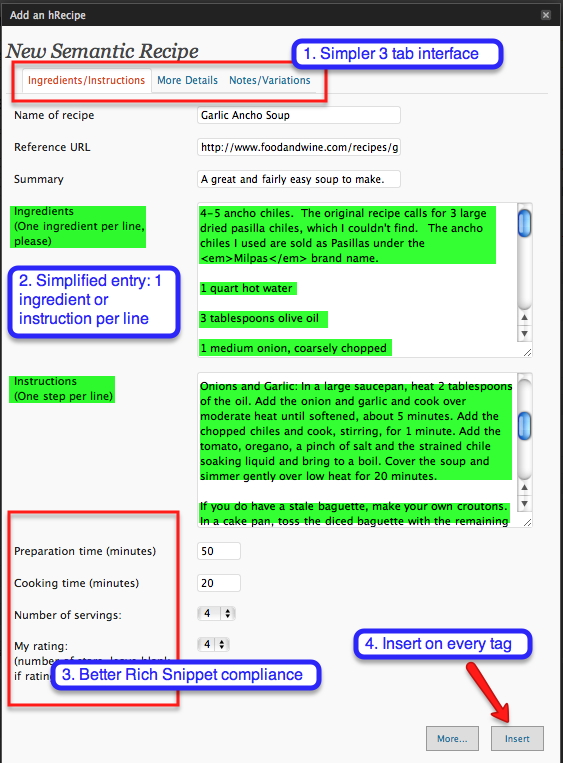 Notice at the top of the screen you are provided with three options: Ingredients/Instructions, More Details and Notes/Variations. The first option "Ingredients/Instructions" is where you will place the ingredients needed (one per line) and then the instructions used for creating your dishes. It's important to remember that each ingredient needs its own line since the program will wrap those ingredients in their proper Google Rich Snippet codes.
After that point you can add the preparation time, cooking time, server number and even a rating if you choose. While these fields do not all necessarily need to be filled in they do help enrich your recipe for the Google Recipe finder and therefore will help your recipe succeed in search results.
After completing the first tab you can click on "Insert" to place your recipe in the new post or you can click on "More" to add even more options. I always choose more which brings up the following display: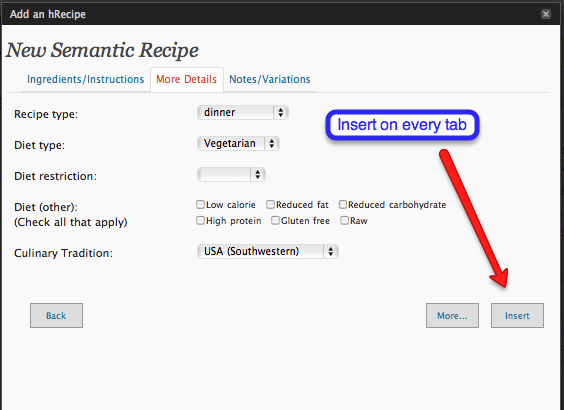 In this section you choose your recipe type, all of the major options are available including dinner, breakfast, lunch, dinner, etc. You can also choose if a meal is Vegetarian or another diet type while a diet restriction can be given such as "kosher." Unfortunately you can't add new types for recipe, diet or diet restriction but the options given should cover most food types.
Finally you can choose other diet options and even the type of food "Culinary Tradition" such as Italian, USA (different regions), French, etc.
Finally the notes/variations section is used for creating any additional notes about your recipes, as you can see from the plugins example below you can pair wine types, offer side dish advice etc.
I personally like how HTML is allowed which means I could say "See our Red Wine Pairings" and then link to those pairings to create a more dynamic meal creation environment.
I also appreciate the use of variations which can help outline possible changes to a recipe for example if someone has peanut allergies or if a low-fat alternative is available. Just like the other two tabs these notes are placed inside Google Rich Code Snippets which in turn means better search placement in Google Recipe search.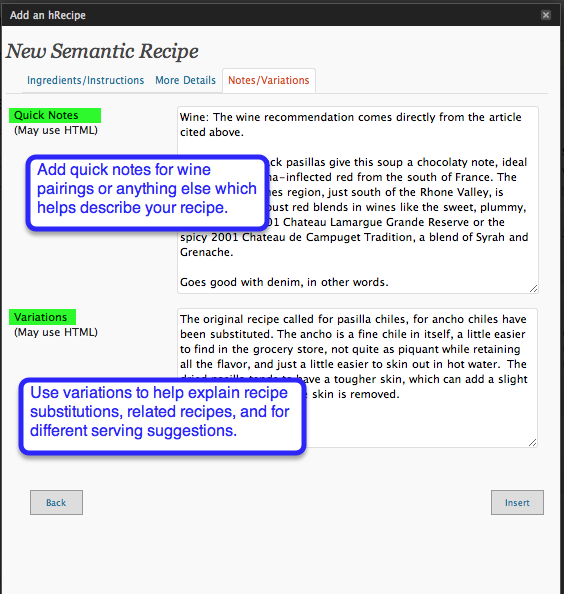 When I first started using HRecipe I realized that I didn't like my "Instructions" section being called "Preparation" so I changed it to "Cooking Directions" which was easily accomplished using Recipe support editor: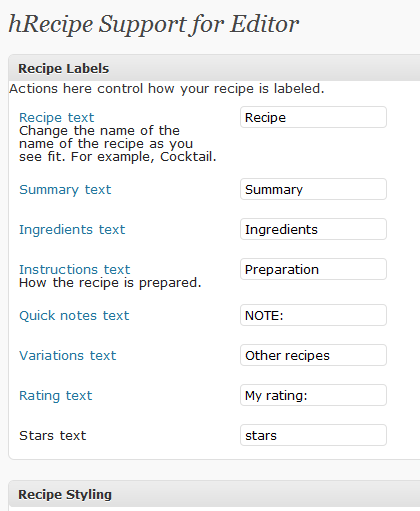 When all was said and done a quick "Source Code" search on my displayed pages showed a clear hierarchy for Google Rich Code Snippets which were wrapped in their proper Div tags. Here's an example of that code from the FoodForumBlog: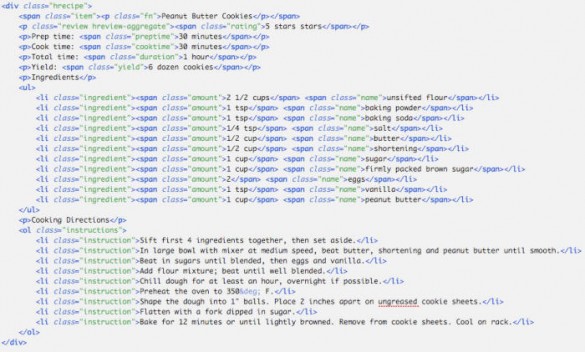 I only tested HRecipe on a small blog that includes recipes along with various other post types and what I found was that the properly formatted recipes have far outperformed recipes that were placed months earlier using non-formatted post types.