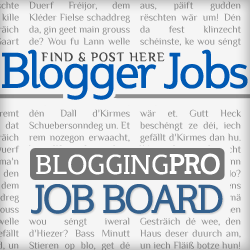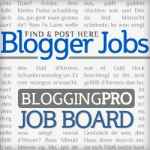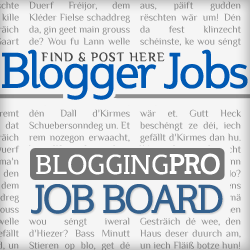 We're halfway through November, with Thanksgiving just around the corner. How are things going? Here's something to add even more cheer to your Friday, just before you enjoy the weekend. Good luck!
This job is for the Marin Independent Journal Website and Newspaper, which is based in San Rafael, CA. If you know your sports and are passionate about the subject, this will be a good fit for you.
Do you have experience in writing successful grants and proposals? If so, Sprinkle Consulting wants you! They are based in DC, but the work can be done remotely.
SoundCtrl is based in New York, and they are looking for writers who are knowledgeable in music and technology. If you think you have the chops for these topics, drop them a line!
Can't get enough of mobile tech? Want a telecommute job? UnwiredView is hiring again, and you might be one of the people they are looking for.
This is no joke. Some Justine Bieber fans are putting up a network for their idol, and they need likeminded bloggers to join in on the fun. If you happen to be one of them, go for it!
Author:
Noemi Tasarra-Twigg
Editor of Splashpress Media, writer, and geek bitten by the travel bug.