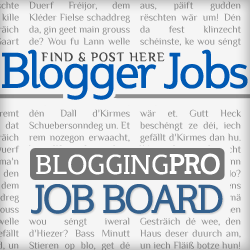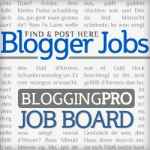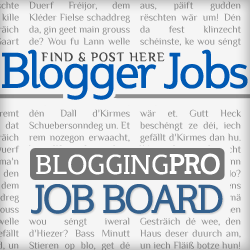 How did Thanksgiving go? Were you able to eat all your favorite Thanksgiving food? I hope that you didn't get too full and now have to suffer a tummy ache.
Before you end a wonderful week, here are the highlights of this week's job board. While there may be fewer listings than usual this week, we still have some pretty nice jobs. Good luck!
Accredited Language Services is a leader in communication and international business support , and they are looking for a freelance writer. The writer will need to create content for blogs, web sites, and newsletters.
Are you always on top of the latest news and gossip about celebrities and the entertainment scene in general? This new web site is looking bloggers in the niche, with payment at $10 per post.
For Internet addicts only. MakeUseOf.com is looking for star bloggers who can help them make a stronger impact on the online scene. If this is you, and you would love to get paid a nice sum per post, go apply now!
Here is another job for technology and Internet enthusiasts. TechWalls is looking for people who can writer high quality articles on a wide range of tech/Internet topics. The job is remote.
Can you sell anything to anyone? Have you got the talent to talk people into buying whatever it is that you are offering? If you can sell SEO/Internet Marketing/Social Media Services, you might be the person that Performancing is looking for. Go for it!
Author: Noemi Tasarra-Twigg
Editor of Splashpress Media, writer, and geek bitten by the travel bug.