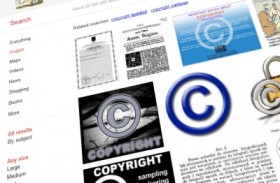 For most of us, we know some of the basic concepts of copyright, especially when it comes to text. When we post on our blog, we need to post original content. It's more than just a method to ensure good SEO results, it's also the law, meaning that you can't just pull off an article from another site, add it to your own, and call it yours. That's a breach of copyright. However, when it comes to images, it's a concept that's much less known or followed. Images follow the same laws and principles, and you can't just go on Google Search and pull off any random image to add to your post, even if you think it's related somehow. There's things you can do, and things you cannot. Then, there's exceptions like Fair Use, and ways around it.
First, as a generic concept, images on the web are like any other media, they are copyrighted by their creator. Even if it doesn't say so on the image or site, the default law in the United States and many other countries says that anything you create is automatically owned and copyright by you. This means chances are the image you find online isn't yours, and you can't add it to your post. Now of course, the chance of the owner finding his or her image on your site isn't great, but just like Copyscape exists for text, there are ways to find copied images as well. Google recently added a function that allows someone to upload an image, and find all images on the web that are similar to it. That makes it very easy to find any indexed page using a copyrighted image.
A lot of people know about Fair Use, and it's a great way to use images without having to ask for permission or pay for them. But there are strict rules that apply. The purpose of Fair Use is so you can use a copyrighted work if you intend to criticize or comment upon it. This means, for example, that if you write an article that provides news or information about a specific brand, you are allowed to use an image of that brand in your article.That's Fair Use, and you don't have to ask for permission. However, let's say you talk about drinks and how good they are for your health, you can't paste in a Coca Cola image, because you aren't writing a news or commentary specifically about them.
If Fair Use doesn't apply, then there's still other ways to get images. A lot of sites have appeared recently that sell stock images at low cost, such as iStock Photo, stock.xchng, and Getty. But again, be careful that you follow their licenses. Typically they have 2 licenses, depending on what you intend to do with the image. Getty in particular has been in the news lately for sending many threatening letters to bloggers who use images without permission. Remember that there's nothing in the law that talks about 'credits', which is a misconception a lot of people have. Providing credit to a source has no impact on legality, and doesn't make an illegal act okay. It's purely up to the author whether re-using his or her image and providing credit is alright or not.
Overall, always try to be safe when using other people's properties. You don't want to make your blog into a legal target, so stick with free resources, or pay for a license if you expect to need a lot of stock imagery. There's many sites offering images under a Creative Common license, and as long as you follow that license, these images can be used freely, which is great. In doubt, consult an attorney or legal resource, or just create your own images.