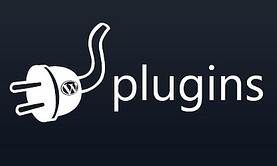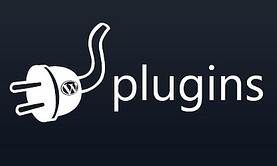 For anyone just starting out in SEO or even existing SEO professionals, there's arguably no quicker or easier way to experiment and learn than by running your own blog. In fact, I'm of the opinion that ALL SEO professionals should have their own side projects. If you don't, you spend your entire full time job just keeping up with competition and never eclipsing them. Running your own site gives you more freedom and exposure to techniques you wouldn't use on client sites. So don't wait, it takes just minutes to set up a WordPress site and here are the first plug ins you should add to kick off your SEO campaign:
1: Yoast WordPress SEO
Yoast WordPress SEO is an all in one SEO kit which gives you site wide control over some of the most important SEO factors. Most usefully it allows you to easily write SEO friendly meta titles and descriptions, or it can even choose them for you! You can use Yoast SEO to create dynamic titles and descriptions across pages or to update individual pages. Other handy features include the ability to customise the content of your RSS feed, additional permalink controls, breadcrumb creator and a handy XML sitemap creator.
2: W3 TotalCache
W3 cache is a great plug in for improving site speed. Some WordPress sites can be notoriously slow because they have a lot of information to fetch from the server and then deliver to the user. Blog posts, comments and plug in data all have to be retrieved from the server which takes a lot of time. W3 TotalCache significantly reduces that time by caching its own fully complete copy of that page in its memory and presenting that to the user.
W3 TotalCache also allows you to minify CSS and Javascript files, which is particularly useful in some WordPress themes where there are an unnecessary amount of files. W3TotalCache essentially eliminates the unnecessary files and squeezes everything into one efficient file which is delivered directly to the user. W3TC can also be used for local cache, providing information to the browser as to what to cache and how long to keep it caches.
3: Share This
As social shares are likely to carry even more weight as a ranking factor, it's as important as ever to ensure you've got social share buttons on all areas of your site. There are several social sharing plug ins, but for sheer ease of use and number of services this is the best for those who just want to install and let it do it's magic. Share This enables you to customise the social sharing sites you display and where you display them on the page. You can also register with ShareThis to get additional social analytics about your shared posts.
4: upPrev Previous Post Animated Notification
One of the best bounce rate search engine optimisation tips I can give is to get this plug in! This is a great little way to subtly capture your users attention, help decrease bounce rate and generally get people engaging with more and more posts on your site. A lot of people found it initially on sites such as Nytimes.com and oddee.com have also been using something similar for a while.
This plug in creates a slider which fades or slides into your page when a user reaches a certain point in your post. If you set this at the very end of your page, it grabs the attention of the reader and allows them to click straight through to a different post. It works because it's not too intrusive and when used properly feels quite natural and helpful.
5: Google Analytics For WordPress
For those serious about learning about the insight of their website, there isn't a more complete Google Analytics package than Yoast's. This plug in allows you as much insight into your websites analytics data as you want. You can either install the tracking code and leave it to collect the raw data you need every day, or use it to set custom variable reporting, e-commerce integration and event tracking.
Scott is a writer who would urge every SEO who hasn't got a WordPress site to go out and start experimenting TODAY!