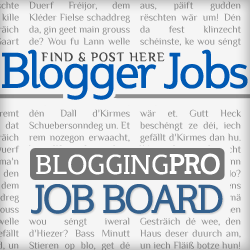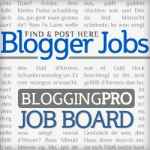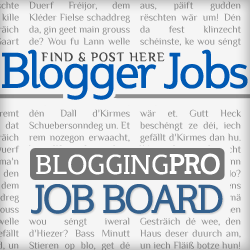 Are you counting down the days till Christmas? If so, you might want to get a few more jobs to augment your holiday budget. And even if you don't do Christmas, a little extra cash is always a good thing, yes?
Here are the best of the job ads we have for this week. Good luck!
Speak and write Hungarian? Here is a potentially fun job for you. You do not need to translate, but you do need to be fluent in the language. Oh, and this is not a job if your sensibilities are easily offended!
Are you into organic stuff and supplements? Natural Organics is looking for an ad copywriter who can take their campaigns to the edge. If you can write copy that stands out, go for this job!
Copywriting is all about spinning words and putting them together to catch the attention of people and convince them of what you are "selling". This job requires that ability PLUS SEO knowledge.
Do you have that magic touch that gets people to give you financial assistance when you ask for it? Then this part-time grant writing job might be the thing for you.
Like writing about places and destinations? This job is for an online guide for Panama City. You also need to know the AP Style Guide for this job.
Author:
Noemi Tasarra-Twigg
Editor of Splashpress Media, writer, and geek bitten by the travel bug.