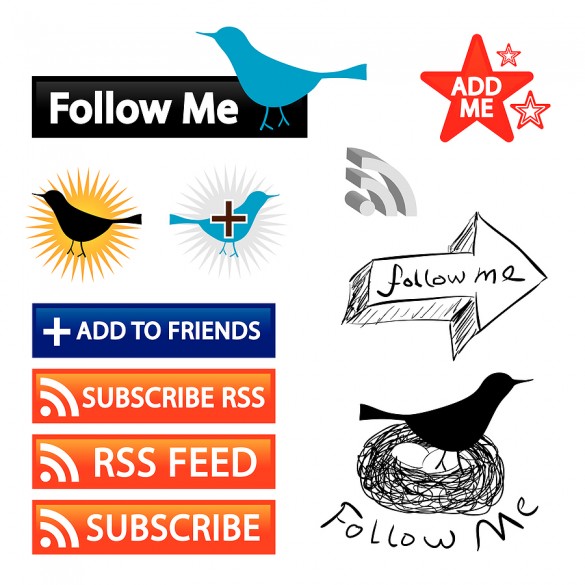 Your blog is only as good as the content you create, I'm sure by now you've heard it a thousand times "content is king" and while it's true that naturally written content with plenty of information will help you score better with Google, Yahoo and other search engines, the real king of a good website is "user engagement."
While websites use to be able to rely on static content that very rarely left the website, these days that's simply not the case. When attempting to have your content read, ranked and distributed you really need engagement, thankfully there are some really simple writing and blogging devices we can use to increase your websites overall engagement.
1. Ask For User Engagement
You've just written a 2,000 word investigative piece on New York City corruption and while you've received a few thousand hits on the piece there's still no comments to be had. So where exactly did you go wrong? It many cases bloggers simply don't ask their readers to engage. At the end of my posts, whether there about New York City politics or a new gadget from Sony I always ask a question that was either unresolved in my post or that I believe will generate left/right chatter from groups that don't necessary agree with one another.
Admittedly simply asking questions at the end of the post mostly helps sites with a regular reader base since those people are already more invested in your blog.
2. Always Ask For Social Shares
Have you noticed how many big name sites ask you to share an article after the content area? I'm not simply talking about placing a bunch of social share buttons on the bottom of your post but rather they will ask "Did you like this article? Please Share it with your friends" then provide links.
In my personal experience I have found that a better approach is to tailor your share request to the type of site you are running. For example a news based site might say "Find This News Interesting? Share It With Your Friends" while my humor network is more relaxed and simply says "Share The Funny With Friends." By tailoring your share request for your site it reminds readers that what you do is specific and might benefit their Twitter, Facebook, LinkedIn and other network followers.
3. Don't Be Afraid To Ask For Shares In More Than One Spot
I once had a developer email me and say he would like to "Fix" my website because I asked for social media shares in three spots, something he called "crowded." The truth was he was 100% wrong (The site was receiving over 1000 shares per day at the time of sale). While yes I agree you can turn your website into a social ticker wasteland there are simple ways to make shares readily available on all parts of your pages without annoying your readers.
First start with social shares at the bottom of your post, directly below the content, these can be smaller buttons since your reader is prone to see them as they near the end of your article.
Second, install a share bar at the bottom of the browser. I personally like Meebo because of their ad supported network however Wibiya and other free options work just as well. Typically I use this bar to highlight just the top networks where site shares are coming for on each of my particular sites.
Third, add a floating sidebar. If you use WordPress I highly recommend ShareBar which is both easy to install and easy to move around your site as needed. ShareBar also allows for display only when certain resolutions are available. If that resolution is too small you can have icons appear instead at the top or bottom of your content. I personally like a floating sidebar that follows the user as they scroll because it send a gentle reminder the entire time that your content is available for sharing.
4. Always Include An Email Button for Article Sharing
Always, always, always include an email button somewhere accessible on your page. I know it sounds like 1990 all over again but recent studies have shown that some articles can receive up to 80% of their shares through copy and paste "hey check this out" type emails. If you offer a simple email button you've already urged those users to share your content. With that being said an email option that only shares part of your article (an excerpt for example) and then urges users to visit your site is always better than someone copying and paste your entire article with no second user site involvement.
There are plenty of ways you can engage with your users but in my 10 years as an online content developer I have yet to find a better way then simply asking for engagement.
[Social sharing image via BigStock.com]