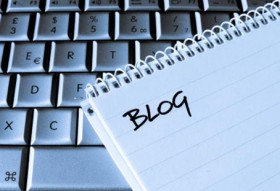 Simply explained an "A-List" article is a post that features information from various articles you have posted on your website.
Some websites exhibit these lists on a daily basis, for example Engadget loves to write "what you missed today" posts. Other websites like to offer weekly and even monthly A-List type posts.
Regardless of what A-List time schedule you choose to keep a properly organized A-List article can help increase SERP on your past articles and allow your readers to better engage with your sites offerings.
Here are a few simple tips that can help you create a quick and effective A-List type post.
1. Title – It's All About The Keywords and Linking
When writing a short summary of each article you would like to highlight It's highly recommended that you place your targeted keyword directly by the start of the linked article. If you're original title already uses the keyword close to the start of the title (you should be doing this anyways then you can simply link the title to your article.
As an example if I was focusing on "Bounce Rate" for a post on BloggingPro.com I might use the following link:
Bounce Rate and How To Combat it
Notice that "Bounce Rate" is at the start of the article and I have then linked into the original article, this allows search engines to realize that the link points to "Bounce Rate" and therefore gives that term more weight on BloggingPro.com and for SERP.
To add extra weight you can wrap the linked title with keyword selection in bold text or the <strong> HTML header.
2. Implementing ALT TAGS for Linked Titles
Once you have a strong title for your highlighted article and you've linked it, it's important to make sure you have developed an ALT TAG that is also strong. I don't recommend simply using the title again in the ALT TAG but instead implementing a quick sentence that describes the content. Think of the ALT TAG as a very short summary that tells your readers and search engines what your article is about, once again implement the keyword early in the ALT TAG and provide search engine friendly information that is conscience but still accurately describes your article.
3. Optimize Your Summary For The Article
It has long been known that articles linking to similar articles in breadth will rank higher in the eyes of search engine spiders, this makes sense since linking from one Google Android article to another is a natural progression. It's for this reason that you should provide keyword focused, concise summaries for each article. If you write about 10 different topics your entire A-List article may not be about the "Bounce Rate" as our example above shows but if part of your summary is about that topic it will help your SERP. Remember to start your summary with the keyword being linked and if possible end with that keyword or an off-shoot of the keyword.
Remember that A-List articles should still follow natural language processing since Google, Bing, Yahoo and other search engines use natural language processing to determine the feasibility of a good article. Don't simply cram in keywords and hope for the best but instead provide enough information to readers so they will want to click over to your articles. If your A-List article ranks well in search engines and receives links from other sites that pagerank can then be passed off to the sites being linked to, which in turn means better rankings for each of your articles in the list.