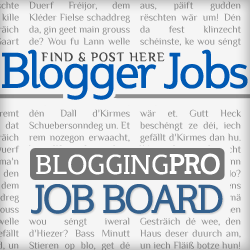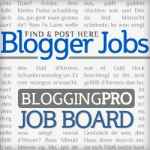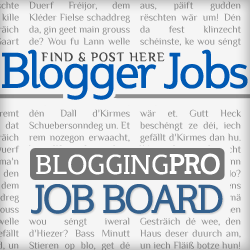 Good morning, BP readers! How has the first week of the year been for you? I hope that you hit the ground running and that you are looking forward to a restful weekend.
Here are the highlights from this week's job listings.
If you like pretty things, and you have extensive web/graphic design experience, check out this job in West Hollywood. It's for a high end florist which is looking for someone who can meet their standards.
Here's something for our UK-based readers. A new entertainment site is looking for contributing writers. If you follow the celebrity world, this job will be easy for you.
If you have excellent marketing copywriting skills, then WebToMed wants you! They are looking for a freelance copywriter who can deliver engaging content both for readers and search engines.
This job's for those who have a background knowledge on the state of Ohio. Agriculture is the word. If you think this is you, then go for!
The president of AHNTECH is writing his personal memoirs and needs someone to polish it up for him. You also need to know the ins and outs of eBook publishing to get the job.
Author: Noemi Tasarra-Twigg
Editor of Splashpress Media, writer, and geek bitten by the travel bug.