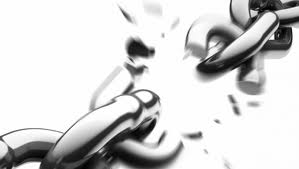 Managing a large scale website and all of the links, images and redirects you've created can be nearly impossible. For example if you wanted to make sure that every single outbound link you've ever posted still worked you would have to visit every page on your website and test those links. You would have to do the same to check for broken images, broken blogrolls and for other custom fields.
Thankfully you don't have to manually check for broken items on your website if you simply download a WordPress plugin called 
Broken Link Checker
.
BLC is a program that crawls your website the moment you install it and then looks for links that go to "page not found pages", "pages that time out" and pages with other errors, the program then notifies you of "broken links" directly through your WordPress backend. Because the program does not rely on
WordPress theme
integration it will literally work with any WordPress template you choose to install.
Broken Links checker is 100% free and can be downloaded from the WordPress.org plugin repository or by searching for the program through your WordPress admin area.
Once installed the program will crawl your site, the crawling process could take several minutes or several hours. I recently ran the program on a site with 13,500 posts and after several hours the entire site was crawled.
After installation you will be presented with several choices. For example you will need to setup how often each link on your website is checked (I use 168 hours to avoid server load issues by only checking each link once per week). You can then choose to be notified by email when broken links occur and even apply custom CSS to broken links, for example a slash through a broken link.  Users can also click a specific box to keep search engines from following broken links, thereby keeping the integrity of the site in place. Here's a screenshot of that setup page: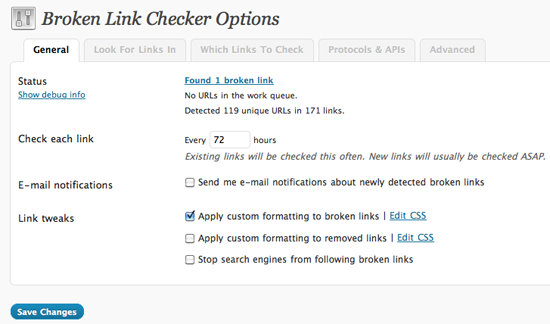 Once you have entered the broken links display you'll be confronted with a very simple output which contains the URL in question, the status message for that URL such as "404 Not Found", "Server Not Found" and others. This is then followed by the Link Text and the source the link is pointing to.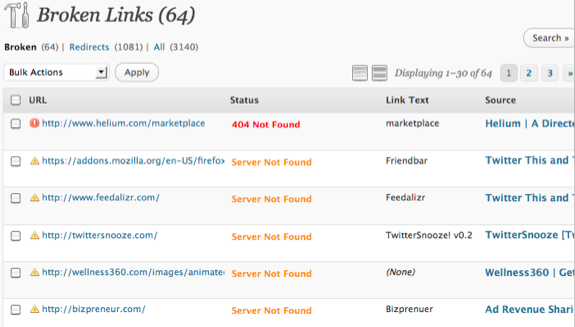 Simply hovering over any link will provide you with options to fix the URL, for example you can "edit URL" if you know the correct URL or you can "Recheck" to see if perhaps there was just an outage at the time of the first check. Users can also "Fix Redirects" and "Mark as Not Broken" if they are sure the URL is correct.
If those are not enough options you can also "Unlink" directly from the output screen which removes the link from the page. If you have a post that relies on links that are no longer available you can also "Move Source To Trash" which deletes the entire post from your WordPress published section (If you do this by accident you can find the post in your WordPress post trash bin.
As you'll notice in the screenshot above there are also check boxes next to each URL this is so you can check all the posts at once or select several posts and then use the drop down box at the top of the output screen to perform bulk actions. If you choose to use bulk actions be aware that it can sometimes take several minutes for the program to completely edit all of the posts selected, especially if you choose select all.
I can't stress enough the importance of keeping your website clean of broken links and broken pictures, the better your website looks and operates the better chance you have of securing readers for the long run. Since this program checks broken links for 
WordPress
comments, offers the ability to block search engines from broken links and offers quick fixes for your website it's a must have for anyone serious about keeping their blog in tip top shape over the long-term.