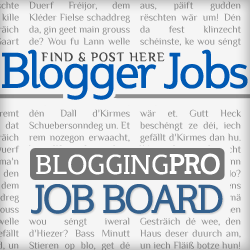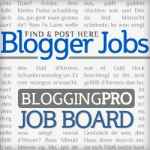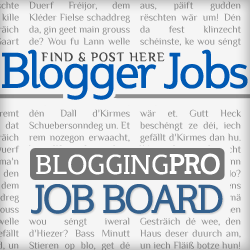 TGIF the 13th, everyone! What are you doing to mark this rare day? Whether or not you care about Friday the 13th, I wish you all a great weekend ahead.
Here are the highlights from this week's Job Board.
Just how personal do you take tech? Whether you use Windows or Mac, if you live and breathe tech, this blogging job is a great opportunity. Bonus points if you are always on your mobile device!
This job is for people who live in Seattle or nearby areas. You need to have transportation and be willing to cover the Seattle real estate beat.
Another job for tech lovers. If you are interested in B2B, consumer, and information technology, then go get this telecommute job.
Who hasn't had a bad experience with customer service? Why not do things from the other end of the spectrum and be a CRM blogger?
Are you an expert in investing? Or maybe you just like reading up on the topic. If this is you, and you are based in Vancouver, apply for this telecommute job now.
Author: Noemi Tasarra-Twigg
Editor of Splashpress Media, writer, and geek bitten by the travel bug.