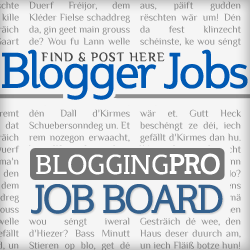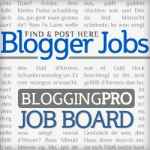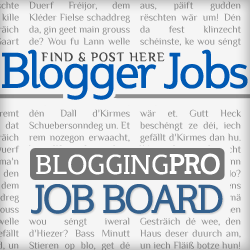 TGIF! What are your plans for the weekend? I am looking forward to a lot of things, and that helps in getting through the entire day! I wish you all a really good weekend!
Are you a versatile writer who is passionate about shop/fashion/retail trends/style/commerce? If you can switch topics and styles as quickly as you can blink, apply for this Las Vegas-based job!
Dancing is good for you in so many ways. Some say you can learn to dance even if you have two left feet, though I am not sure about that. In any case, if you love all things Zumba, this gig is perfect for you.
This copywriting job is for writers based in New York and have a knowledge of the Chicago Manual of Style. Of course, you also need a bit of of art knowledge. Oh, and they don't like clichès.
Know CSS, HTML5, Ruby, Python, and PHP like the back of your hand? Have experience blogging about these topics? Become a regularly contributor and get paid for it.
Do you go on and on about natural and alternative health? Do you know all about supplements and therapies? If you do, and you can write magazine-grade articles, go for this job!
Author: Noemi Tasarra-Twigg
Editor of Splashpress Media, writer, and geek bitten by the travel bug.