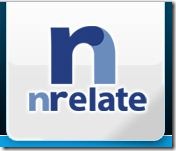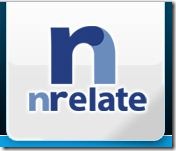 nRelate is yet another related posts plugin for WordPress, however unlike other related posts plugins the nRelate option allows for easier and more robust customization of output settings. From choosing relevancy types (low, medium, high) to deciding output placement (top or bottom of post) and image sizes the program is simple to use and highly effective.
You can start by downloading the nRelate plugin directly from your Admin plugin section with a simple "nRelate" search. The program is in active development and currently supported databases up to WordPress 3.3.1.
Once installed you will go to the nRelate tab on the left side of your administration screen and click on the "Dashboard" option which revealed this screen: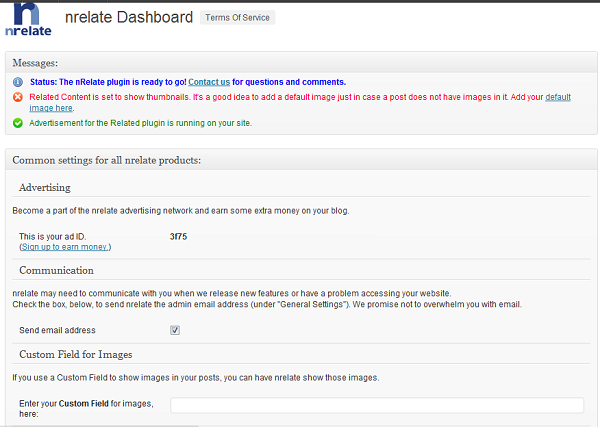 As you will notice you have the option to set a default image (in case all your posts don't have images). However I would actually suggest uploading images to all your posts and then placing the image URL in a custom field. This was you can use the "Custom Field for Images" to display an image thumb using nRelate without displaying images on posts when they are not needed.
You will also need to setup an account with nRelate if you would like to earn money through their program. You will receive an ad ID number which is inputting to earn cash.
Below those options is the ability to exclude WordPress categories, simply click on each checkbox you see if there are certain sections in which you don't want nRelate to appear.
After the dashboard options have been set you simple go back to the admin NRelate area and choose "Related Content." The first section you will see contained the image size for your nRelate platform output: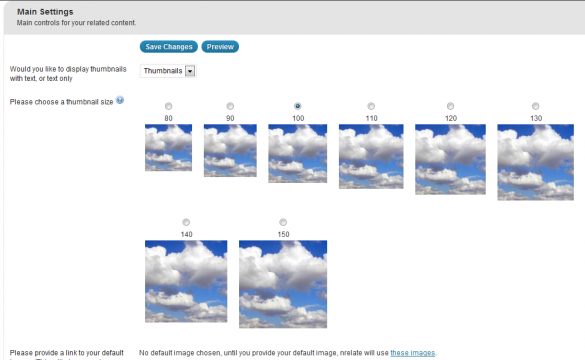 After you have chosen your image size and your default image below those options you'll then move on to fill out some other important information, for example you can choose the relate content box output. In the screenshot below the box reads "Related Articles" but this could be anything you choose. Next you'll choose the number of related articles to show from your website. If for example you want to show 2 advertiser ads and three ads from your website you'll choose the "3" option.
One of the most important options is choosing the strength of relevancy for the post. The more relevant you can make your content the higher CTR (Click Through Rate) you will receive. Keep in mind that Low relevancy should be used with sites that may only contain a few dozen posts, otherwise there might not be enough relevant content to display any posts.
I like that you can also choose how far back in our archive to go. For example if you write evergreen content that won't go out of relevancy to your readers you can literally go back 10 years.
Finally choose to display the post title (recommended) and then limit the number of characters if you chose. I wouldn't make this number too high since it could leave an undesired look in the widget if you tend to use really long titles which you shouldn't be doing anyways.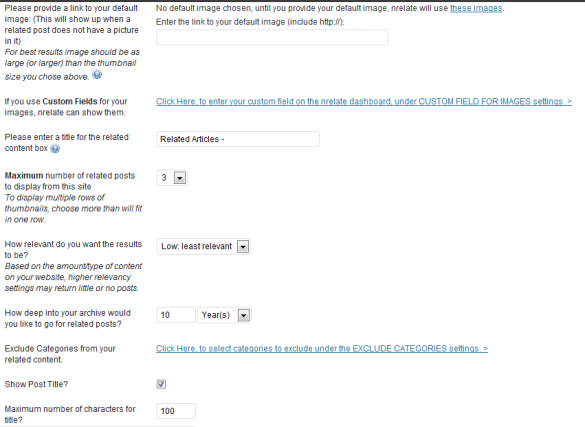 In the next set of options more settings are available including the ability to show an excerpt for each post, the ability to set content from your blogroll and even the option to choose which sections on your website (posts, pages, archives, etc) receive the NRelated Post.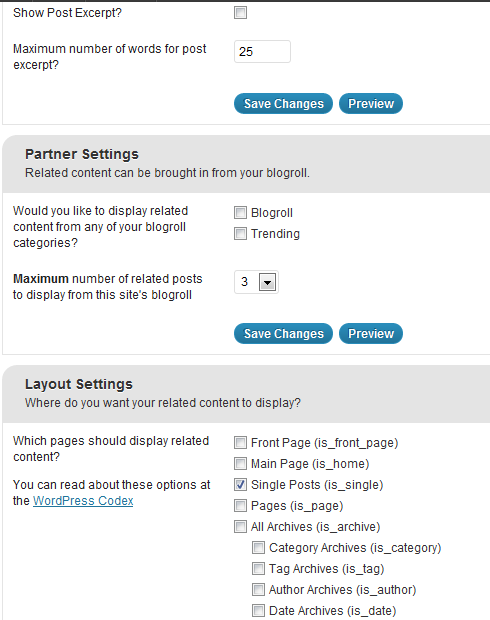 After those settings have been chosen you can finally setup the actual placement of the nRelate platform. This section is pretty straightforward, you can check "top of post" or "bottom of post" to have the widget show directly below or before your content. You can also leave those unchecked and use the manual method by adding the programs php call directly into your template where you want it to display.
This is also the section where you can choose if you want to display advertising through the nRelate program.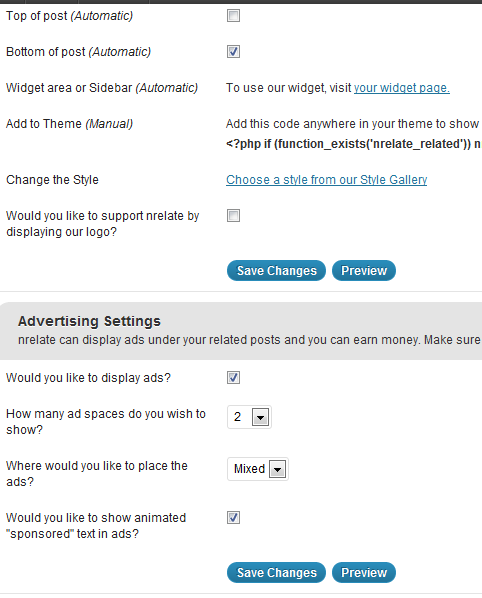 You've likely noticed that there is a style gallery option, this gallery allows you to choose the CSS output for the type of nRelate image overlays you would like to choose. Here's a quick peak at a few of the options: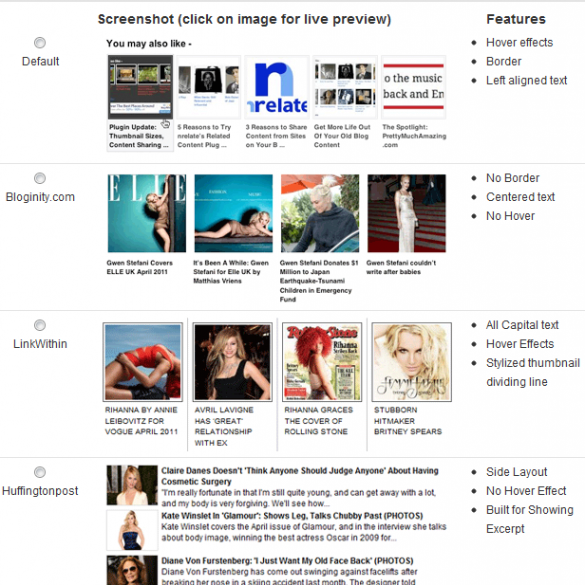 With gallery options you can make nRelate content match your site which in turn means better click through rates and more earnings plus a better bounce rate as users peruse other articles on your website through the program.
Overall nRelate has become my favorite WordPress based plugin. I love that it works with any wordpress theme and that it's easy to install with plenty of customization options.