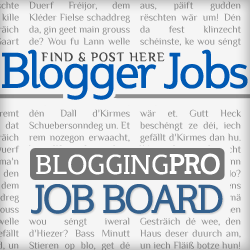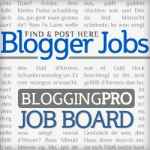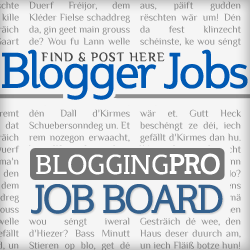 How did January go for you? Do you have new jobs to keep you busy? If you need more, take a look at this week's job board highlights. Good luck!
If you are male, and you pay particular attention to how you dress, then this blogging job is for you. Essential Style for Men is looking for a fashion and style blogger who has a strong sense of style and can dish out practical advice.
Do yo live and breathe SEO no matter what topic you writer about? Do you know about furniture? Send your portfolio now, and get this telecommute job.
This is a full-time job, but if you are a social media expert, and there is nothing you like doing more, then you might want to give this a shot. The job is freelance in the beginning.
Versatile bloggers who can write for different audiences ought to go for this remote job. The company is based in San Jose, but you can work from home.
Experienced editors who have a love for art, listen up! Art in America, a magazine, is looking for a part-time freelance editor. You only have to work 3 days a week!
Author: Noemi Tasarra-Twigg
Editor of Splashpress Media, writer, and geek bitten by the travel bug.