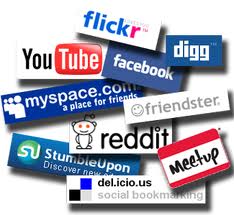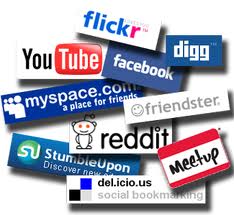 Building a brand around your website isn't a simple process, not only do you have to create amazing content that readers want to engage with, you have to work off-site to spread the word about that content in a manner that peaks the interest of readers.
Unfortunately many new bloggers and even some seasoned writers fail to properly use social media properly, destroying the work they put into their posts before they have a chance to go viral.
In this section we'll examine some of the ways you can destroy your blog by become over zealous about the use of social media.
1. Destroying Your Facebook Engagement Score
I've written about Facebook engagement numbers in the past. Many bloggers love to throw up 5, 10 or even more posts on their Facebook wall each day without realizing that your posts display to a decreasing number of Facebook page fans if your past posts show no or very little interaction. For example if you have 1000 fans but only one person likes a post, shares it or comments on it your engagement for that post is just .1% which means Facebook will find your posts to be lacking in content readers want and will therefore only show your next Facebook post to a few of your 1000 fans (typically better then 1.5% engagement is best). To correct this problem you should create engagement statements or questions around only your best posts while pushing your readers to ask questions, leave statements and share those posts. As your engagement score increases the traffic you drive to your website will increase with it.
2. Tweeting Everything Under The Sun
Unlike Facebook your tweets won't disappear from a users timeline if you send out 500 tweets opposed to 4 or 5 good tweets per day, however you might find that less followers are clicking over to view your websites content. It's easy to "overload" your followers and cause them to either unfollow you or start ignoring your repeated posts. To correct this problem you can either break your tweets up into sub-category twitter accounts, for example if you own the twitter account @blogtime you might also open @blogtimeSEO and @blogtimeAnalytics and then allow visitors to follow your accounts based on the type of niche content they wish to read. You can also choose to hand pick which posts you send to your Twitter account.
I personally suggest that you don't just auto-tweet the "Post Title – URL" format for each post but rather ask a question or leave a statement such as "Can you believe this happened? Post Title – URL?" This is a great way to gain reactions from your followers. I have also found over the years that Twitter users like to retweet questions and especially statements they agree with.
3. Not Asking For Followers
I do a lot of consulting work for up and coming blogs and last week a client said to me "I don't understand why we aren't getting Facebook fans and Twitter Followers, we have follow buttons in our sidebar." After examining the clients website I realized they didn't ask for follows! The easiest way to accomplish this goal is to place something in your template that asks for a follow directly after your content. For example "Like this article? FOLLOW US on Facebook." I have found that an actual ICON for Facebook, Twitter, LinkedIN, etc. works best for getting people to click over and follow. If you're a bit more tech savvy placing the Twitter Follow and Facebook Fan Page Like buttons directly below your content will give you the highest return on your request. After all if you ask someone to click "Like" for your Facebook page and all they have to do is press a quick button they will be more likely to do so rather then being required to jump over to a different page to reach that same objective.
4. Allowing Your Social Media Pages To Become Breeding Grounds For Links
Nothing irks me more then a social media page that doesn't try to thrive on it's own merits. Remember that your social media pages are their own mini-brands for your website. For example on Facebook don't be afraid to post a question, some interesting thoughts, etc. that don't link back to content on your website. In Twitter feel free to share your thoughts about major topics you have covered or may cover in the future but that don't link back to your website. Remember that social media is about being "social" and sometimes that means just reaching out and talking to your followers. The more you can brand your fan pages and Twitter accounts the more likely your followers will be to return and see what your discussing each day.
5. Failing To Interact With Your Followers Own Pages
I have found that nothing is more flattering to my readers then when I stop by their own Facebook fan pages or Twitter accounts and leave comments on their posts, ask them direct questions and otherwise engage with them before they have to engage with me to get my attention. It's important to remember that many of your social media followers are likely social media savvy and therefore they appreciate people who are sociable with them. Take the time to engage with your top followers accounts. If you realize that John Smith has left you 10 comments take a look at his Twitter feed and perhaps retweet some of his comments and finds and answer questions he has posed. Developing a rabid fan base can help your content go viral and it shows that you really care about your readership and are willing to strengthen your ties to those readers.
The important thing to remember about social media engagement is that it's not just about throwing up a ton of content and hoping people see it, your social media accounts are mini-sites in their own right and an important part of branding your content off-site. If you ask important questions, engage with users and their accounts and have fun with your social media accounts you'll reach a better, more engaged, more loyal audience.