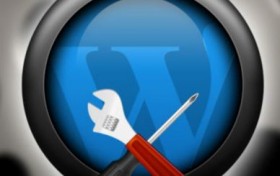 WordPress, out of the box, is already a great content management system (CMS) and a great blogging platform. However, just like most Web browsers, the real power of WordPress isn't unlocked until you start to add some plugins that help you customize and streamline your WordPress experience.
But while most WordPress users are well aware of Akismet, various caching plugins and other near-essential tools for blogging, over the years I've found a slew of lesser-known plugins that have become indespensible to me and my bloggging.
Though the full list could probably go on for quite some time, here is a list of five of the more important plugins I've run across and how they've helped to make me a better blogger over the years and are plugins I probably wouldn't build a new site without.
Have you ever had a great idea for a post but forgotten what it was when you sat down to write it the next day or the next week? Have you ever finished a great brainstorming session but had no idea when you'd have time to post all of your new ideas? Then you need an editorial calendar.
The editorial calendar plugin for WordPress makes it easy to jot down your post ideas, arrange them by date to plan out when you'll run each one and then rearrange them as things change. Did you get an urgent news item that has to run today? Drag today's planned post to another day and keep moving.
The process is incredibly smooth and efficient, making it easy to manage your posts and plan out your blog weeks, even months in advance.
One of the things that makes WordPress great is its use of MySQL database for storing posts, comments and other data. However, that database is often WordPress' greatest weakness as it can get bloated and slow very easily.
Between post revisions, spam comments and other, largely unneeded, database entries, your database can be many times the size of what it should be. That puts extra strain on your server and can slow your site down.
WP CleanFix goes through your database and removes all of the unneeded gunk. It can then optimize your database to make sure that it's as small and as efficient as possible. It can also do find/replaces in your post and comment content to help you bulk edit your site.
With WP CleanFix, as with any other plugin that manipulates the database, you'll want to make backups of your database before using it just in case there are any problems.
Images are an important part of blogging and nearly every single post does better with an image or two included in it. However, those images can add a good deal of data to your page and, as such, can take a lengthy amount of time to download if not properly compressed.
The Smush.it WordPress plugin makes compression effortless. Simply install the plugin and it will put every image you upload through the Media Library through Smush.it, which will in turn strip out unneeded data and reduce your image size, often drastically, without reducing image quality.
In some cases, I've had images shave as much as 20% or more off of their file size, a small difference that can add up in a big way on a large site.
Many sites have recurring post types that follow a particular pattern. Whether it's a podcast post in a consistent structure, a weekly linkroll that always has certain information, etc., repeating these posts can be a real pain with WordPress as you have to copy and paste a previous post, remove the old information and then add the new.
Article Templates plugin offers a much better way to do it. Simply create your template for the post, meaning a blank version of it, and then when you create a new one you just apply the template and fill it in. You can edit your templates at any time and create new ones if needed.
The plugin is a tremendous time saver for any recurring posts and it also prevents a lot of human error by automating as much of the process as possible.
One of the great things about WordPress plugins is that they enable WordPress to become a custom fit for the site you're building. However, those plugins can also bea performance hazard for your site, slowing it down and frustrating your readers.
It can be a real challenge to know which plugins are causing the problem as often times the most innocuous-looking plugin is the one gobbling up all of the resources.
Plugin Performance Profile, written by GoDaddy, one of the largest WordPress hosts in the world, takes a look at your site's loading time and analyzes which plugins are the ones causing things to slow down. You can then either delete those plugins or, if needed, swap them out for more efficient alternatives.
It's extremely simple to use, just install and scan, P3 provides its results in simple-to-read charts and graphs that clearly highlight any plugins gone wild. It's a great plugin when building a new site as it lets you see what plugins are problematic before you launch.
Bottom Line
With WordPress, plugins are both the true power and the true danger of the system. They can expand the functionality of WordPress far beyond its core and create an almost custom CMS for any site you want to run,
However on the other hand, they can create problems and conflicts, especially with certain themes. They can also slow your site down, create security vulnerabilities and other problems.
As such, it's best to use plugins with caution, being careful that you need the plugin and that you can't solve the same problem with simple HTML. Sometimes you can actually install a plugin temporarily, copy the HTML code it produces and use that instead of running the plugin constantly.
Still, there are many times plugins are necessary and useful. In those cases, you shouldn't shy away from them but, instead, bask in the power that is the extensible WordPress.