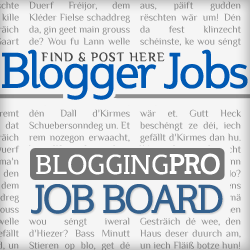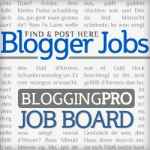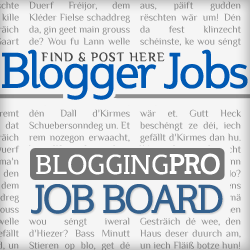 I hope you all had a good week! Here are the job board highlights to help you get started on a wonderful weekend. Good luck!
An Internet marketing company is looking for writers who have experience with both online and print. If you think your writing style is engaging, and you are looking for a remote job, click on that link!
How are you with deadlines? If you live and breathe tight deadlines, and you are always updated on the tech scene, this telecommute job will suit you very well. Oh, and the pay's good!
Are you good at math? Why not put that skill to use, and get paid for it? An educational publisher is looking for freelance math writers for grades 4-6. That shouldn't be too hard, yes?
They say that bloggers are the new journalists, and if you think the same way, you might be interested in this job. If you keep up with the news on a daily – or even hourly – basis, check out this telecommute job.
A print and online publication group is looking for freelance writers who are familiar with topics relating to African Americans: from business to art to culture. If this is you, click on the link to apply for this telecommute job.
Author:
Noemi Tasarra-Twigg
Editor of Splashpress Media, writer, and geek bitten by the travel bug.