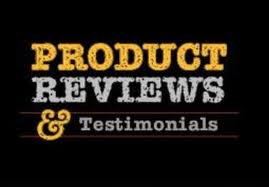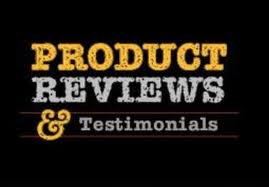 If you operate a blog in which you talk about various products the ability to review those items can give you're audience numbers a real boost. Of course purchasing every product you want to talk about can become impossibly expensive.
For that reason I suggest contacting product manufacturers and simply asking to review their products. However if you don't approach company's correctly you might be out of luck.
So how exactly do you approach company's to request a product review?
1. Compile Your Websites Statistics
When attempting to receive products for review a company wants to know what your site offers in terms of an audience. Always include the number of pageviews your site receives each month and a snapshot of your sites unique visitors. These numbers are important because they show your sites reach (unique visitors) and their loyalty towards returning (pageviews).
Include the number of Facebook and Twitter followers you currently receive if these numbers are big enough to show a social outreach program. I typically suggest including these numbers if you have at least 500 Facebook followers and 1,000 Twitter followers. Tell the company that your posts are shared on various social networking sites since "social" is the new "marketing."
If you have any other big numbers also include them. For example on one of my websites I had a post that received 5,000 Facebook shares, I include that statistic in my letters to let company's know that the website has huge potential for going viral with their products
2. Offer Quick Turn Around Times For Your Review
If you're reviewing something simple like a new toy it's very likely the company will not want the item back, however a $600 smartphone will be a different story. If the item you are reviewing is likely to "go out of style" rather quickly be sure to tell the company that you can offer a quick turn around time for reviewing and sending back the itme. When reviewing electronics I typically explain in my letter that the full review will be conducted and the phone sent back to the company within three days.
In some extreme cases in which a product is really "hot" at the moment I will even offer to send the item along to the next person on their waiting list if such a list exists. This step allows the company to waste no time because they don't have to receive the product back and then send it back out (this has been very successful for me in receiving hot new electronics based products more quickly).
3. Explain Why Your Website Fits The Products Needs
If you write a mom blog about parenting and you simply must try out a new baby toy, disposable diapers, etc. it's important to mention to the company that your website focuses on the demographic served by the product. For example you might write "My website is visited by 95% females and over the last year we have written numerous articles about cloth diapers and other green friendly parenting products. "
Essentially in this step you want the company to know you aren't just writing to everyone asking for free products but rather that you genuinely have a market on your website for their product.
4. Offer To Host A Giveaway
If the item is cheap enough that the company might be willing to send a second copy it's worth asking for a giveaway item. My wife and I run a Parenting website together and we use RaffleCopter to host giveaways. Essentially we tell the company that our readers will be asked to follow their brand on Facebook and Twitter in order to qualify for the giveaway, this provides incentive for giving us the product and shows that we are truly interested in helping promote what we think will be a great offering on our website.
Truth be told we have had company's that after reading our letter simply ask for a giveaway and no review. We host the contest, pick a winner and the company pays to send the product out. We generate pageviews and fun contests which brings us readers and the company's spend a few dollars to give away and promote their product.
If a company chooses not to provide a giveaway you can always give out the product you reviewed if it's still in good and user friendly condition.
CONCLUSION
A product review letter in it's most simple of terms is a quick summary of your sites reach, your ability to quickly turn around a review which benefits the company you are attempting to work with and the promise to offer that company an engaged audience who will appreciate and ultimately use their products based on your review of the item in question. If you genuinely appear excited to use the company's product and they have the capability to provide review items you are likely to succeed in receive items to post on your website.