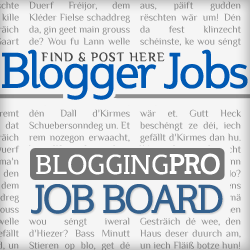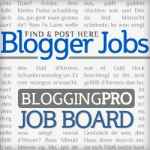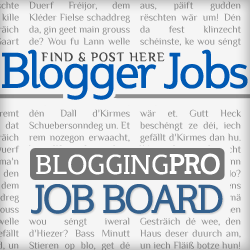 How did your week go? Did you have a grand time with your special someone to celebrate the Hallmark holiday this week? Or did you spend more time working and feeling more fulfilled? 😉
Here are the highlights from this week's job board. I hope you get a gig and that you have a relaxing weekend!
Have you got a lot of imagination that allows you to write about a wide variety of topics? If so, and if you respect deadlines like nothing else, apply for this freelance writing job.
This job starts March 1 and is strongly focused on CEF funds. If you have the chops to write about that, and you're based in Chicago, go for it!
How many ways can you describe one product, or similar products, to catch the attention of discerning consumers? If you think you have a wide vocabulary and can play with words to spin really good descriptions, this job might be perfect for you. Oh, and it also requires a knowledge of social media strategies.
We all know there is money in hip hop. If you want to take a bite of that cake, apply for this blogging position for Hip Hop Money Magazine. I am pretty sure you'll have some fun.
If you spend a lot of time reading up on business news and making sure that you know what's going on in that scene, you might as well make some money from your activities. GlobeSt.com needs someone to cover the New Jersey/Philadelphia market, and that someone could be you!
Author: Noemi Tasarra-Twigg
Editor of Splashpress Media, writer, and geek bitten by the travel bug.