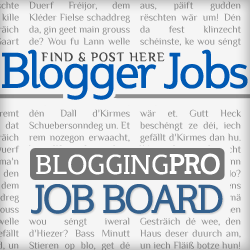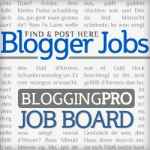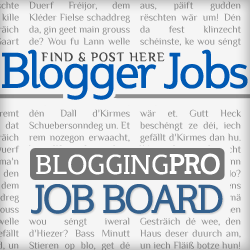 Good morning! I hope that you all had a productive week and that March is off to a great start. Here are the highlights from this week's Job Board.
Can you write blog posts, press releases, and do social media marketing in your sleep? Apply for this job at Reynolds and Reynolds, based out of Dayton, OH.

Think you know how to make a resume that will catch the eye of any employer? Then The Ladders needs you! If you reside in the United States, apply for this job. You might even end up as a certified resume writer.
TMCnet, which may very well be the largest communications and technology web site, is looking for writers. This might be the break you have been waiting for.
Consider yourself knowledgable in the insurance and personal finance niche? If you are Australian and can share your knowledge with your countrymen, go for this telecommute position.
Can't pass up on this chance to write for GigaOM. If that doesn't ring a bell, forget it. Otherwise, you'll probably be jumping for the chance to work with them. Even if it is based from their San Francisco office.
Author: Noemi Tasarra-Twigg
Editor of Splashpress Media, writer, and geek bitten by the travel bug.