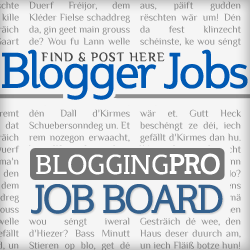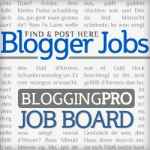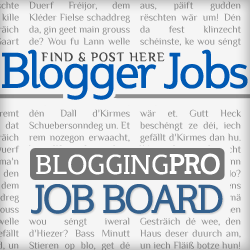 Who has been waiting for their new iPad? If you can relate, then I suppose today is going to be one of the best days of your life. If not, you can always check out the highlights of our job board, and see if you can grab a job or two!
Some copywriters and bloggers pride themselves in being so skilled that they can bend and mold words to any purpose. If you are one of them, and you don't have any reservations as to the topic, you ought to check this job. The bulk of the work will help you make a considerable sum.
Do gadgets occupy your every waking minute? (Not to mention your dreams.) This reviewer job is a telecommute position, and all you need is experience in hands on testing and review for a variety of gadgets. It might very well be the most fun gig in the world!
Is education a topic close to your heart? This freelance writing gig may not involve teaching directly, but you do get to write education news on a regular basis. It requires sticking to strict deadlines on a daily basis, so apply only if you can commit.
Bathroom Supastore is looking for bloggers who work in the home improvement niche to write about and review products. They are based in the United Kingdom, but they are open to working with bloggers from anywhere in the world.
Amnet Systems is looking for freelance copy editors from North America. Two main requirements: thorough knowledge of The Chicago Manual of Style, 16th edition and working knowledge of Microsoft Word's Track Changes feature.
Author: Noemi Tasarra-Twigg
Editor of Splashpress Media, writer, and geek bitten by the travel bug.