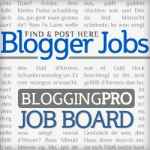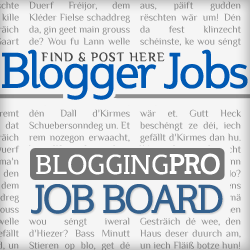 Good morning, everyone! How did this week go for you? Whatever you have planned for the weekend, I wish you a wonderful time.
Here are this week's highlights from the job board. Good luck!
Can you create and maintain online help systems, technical reference documents, and other documents for highly technical software products? Do you feel comfortable knowing that the audience will be sys ads? Go for this virtual technical position under Clarity Consultants!
Tech news and gossip presented in an engaging way. If you can do that and voice your opinion firmly, then CLEARLINK wants you!
If you devour everything online about IOS , Android, Nokia, Windows 7, and Blackberry, and you can write about these products and apps for them, this job might be your dream job. The blogging position can be based anywhere.
Based in Atlanta, GA, this position requires that you have experience in writing about products geared towards children and writing for parents. You will be doing sales writing to advertising to web content.
Do you consider yourself an expert in online marketing? Do you understand inbound marketing methodology? Go get in touch timeforcake for this telecommute job!
Author:
Noemi Tasarra-Twigg
Editor of Splashpress Media, writer, and geek bitten by the travel bug.