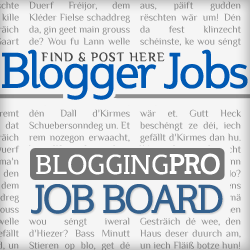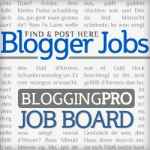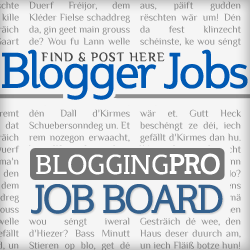 As the first quarter of 2012 draws to an end, have you achieved some of your goals for the year? I hope that the rest of the year is looking good for you!
Here are the highlights from this week's job listings. Have a Game of Thrones weekend! 😉
Think you can write for an audience in their 20s? Know your fashion, health, and nutrition stuff? This remote job can be fun!

Educators, this job's for you! Tutor Delphia, based in Philadelphia, is looking for subject matter experts to blog for them. Don't bother applying if you are not an expert in a specific field.
Crazy about laptops? Ultrabooks in particular? Then you will want to land this gig writing reviews about the latest ultrabooks. This might be a drawback: payment is in Amazon gift cards.
Another subject matter expert blogging gig – this time, the target audience are owners of small-to-medium businesses. Think you've got what it takes?
IT expert? Maybe you can lend a hand to home office and small business owners. FireRocket Concepts is looking for writers, and the compensation seems sweet!
Author: Noemi Tasarra-Twigg
Editor of Splashpress Media, writer, and geek bitten by the travel bug.