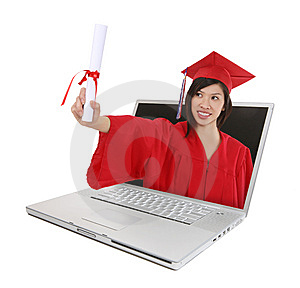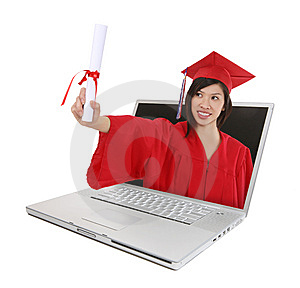 High school students will soon need online courses to remain competitive in the workplace, which may present unique challenges for educators. These courses can help prepare students to complete virtual courses in college and beyond. Whatever students end up choosing to study in order to complete their high school online education requirement, they'll certainly end up savvier in the arenas of technology and social media…and an increased exposure to taking classes in an online environment will likely result in a greater number of students pursuing online undergraduate and graduate degrees after graduating high school.
Overview
The future of social media will involve an ever-growing number of users and that may be fueled by the increasingly common requirement for all high school graduates to display basic proficiency with online tasks. At least 12 states have passed laws encouraging online education over the last two years. Virginia is the most recent state to require high school students to receive an online class component, joining a list that also includes Florida and Idaho. Virginia Governor Robert F. McDonnell signed a bill on April 5, 2012, requiring each student to pass at least one online course to receive a standard or advanced high school diploma. This bill also calls for students to earn a credit in career and technical education in order to obtain a standard diploma.
Virginia's requirement goes into effect for students who enter the ninth grade during the 2013-14 school year, and will not affect current students. Online education has been part of McDonnell's platform since he took office in 2010. The purpose of this requirement is to prepare students for the modern job market and to ensure they possess the technical skills required in so many professional positions today.
Structure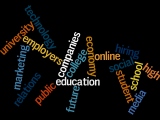 Learning in a traditional school is generally a shared experience, whereas it's often a solitary one in a virtual school. Students download lessons online and progress at their own pace. The self-led instruction and separate locations of the students result in much larger classes, with 60 students being a common class size for a virtual school.
Virtual education for the primary grades relies heavily on the role of the parent as a coach to guide the student through lessons away from the computer. Books and other physical materials provide the majority of the instruction for students in primary grades. On the other hand, pupils in virtual secondary schools already have the basic skills needed to complete most of their learning online.
Some online courses attempt to duplicate practical lessons such as dissection in order to provide pupils with a "real" classroom experience. Teachers at virtual schools typically interact with students via Internet chat, email and phone, allowing them to monitor students' progress and grade work from home.
Effectiveness
The effectiveness of virtual schools for primary and secondary students is becoming clear. The United States Department of Education has performed an analysis of virtual schools for elementary and high school students and found that online students actually perform moderately better on average compared to their peers in traditional classrooms.
The trend toward online classes for secondary education students has profound implications. Students will gain greater exposure to using technology and social media platforms for education applications, rather than as mere vehicles for entertainment and gaming.  An influx of younger students to an online education environment may also function as a catalyst for their increased likelihood of pursuing undergraduate and graduate degrees online later in their academic career. And if more students gain exposure to technological skills and aptitude with social media platforms, they'll be better prepared for an increasingly complex and sophisticated work force where companies hire the best and brightest to keep them out in front of the competition.
About the Author: Jon Dawson is a lawyer and professional writer living in Indianapolis. He is a frequent contributor to legal, health, and technology related blogs.