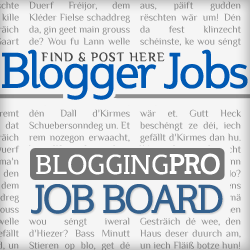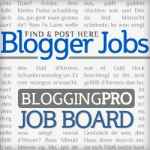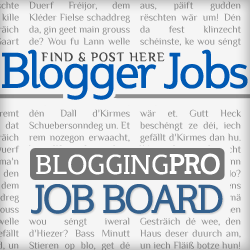 TGIF! And it's not just any Friday – it's the 13th! Forget the old unlucky perspective. Let's make this Friday the 13th a lucky day, shall we?
Before you enjoy the weekend, here are the highlights from the job boards for this week.
Are you an experienced B2B technology journalist with a solid grasp mobile security issues like data loss prevention, network management, and secure mobile app development? If you can produce thought-provoking pieces, check out this telecommute job.
If you have the magic touch of converting interviews and research material into feature stories that will engage your readers, you might be the person for this freelance telecommute position. Topics cover services such as education and auto insurance.
Bloggers based in the United Kingdom, listen up! If you can't live without your iPhone or iPad, and you regularly download new apps, this blogging stint will make you happy!
Here's another listing for UK-based bloggers. If you have a blog focusing on travel or fashion, a Berlin-based company might have something interesting for you. Shoot them an e-mail.
Tech Zone Reviews is looking for writers from all over who can write content, reviews, guides, etc. related to tech. If you are a walking tech encyclopedia, this job should be a breeze.
Author:
Noemi Tasarra-Twigg
Editor of Splashpress Media, writer, and geek bitten by the travel bug.