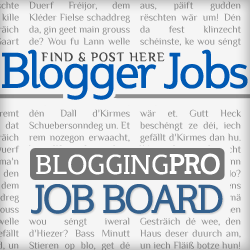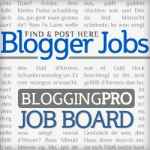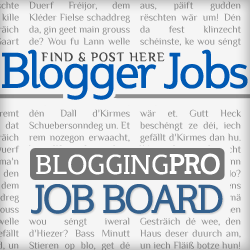 Good morning, everyone! It's almost the end of April. Are you ready to start a new month, or are you wishing this month would stretch a little bit more?
Here are the highlights from this week's job board. Good luck!
Wedding dresses, destination weddings, wedding trends – do you know all about these? Do you like giving others advice on these topics? If so, this telecommute blogging gig will make you a happy camper.

LimeLife is looking for bloggers who have a solid and wide entertainment knowledge base. If you're always up for some quirky or odd news, you will fit right in. If you know CMS and SEO, then you're all set.
Sylvane is a leading indoor air quality company and is looking for writers who have a passion for green living and home improvement. If this is you, then go for this telecommute job!
Are you based in New York? Remezcla.com, a local guide to cutting-edge Latin culture in Chicago, Los Angeles, Miami, New York, and San Francisco, is looking for freelance content writers. If you think it's a fit, go get that gig!
Intelligent. Resourceful. Driven. If those three words describe you, and you are a journalist, then SimplerMedia wants you on the team. While the position is telecommute, preference is given to those in the East Coast.
Author: Noemi Tasarra-Twigg
Editor of Splashpress Media, writer, and geek bitten by the travel bug.